Regulator told Co-op to tell Lloyds of concerns during sale talks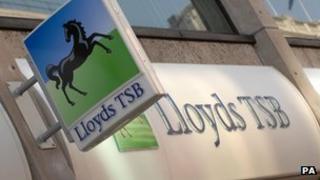 A financial regulator raised concerns with the Co-operative Bank about its capital strength two years ago, during talks to buy Lloyds bank branches
Andrew Bailey, who at the time was a senior regulator at the Financial Services Authority, told lawmakers that he told Co-op it was their duty to pass on his concerns to Lloyds.
A Co-op deal to buy 632 Lloyds branches fell through in April this year.
The sale of the branches was required under European Union competition rules.
The deal was known as Project Verde,
Giving evidence in front of the Treasury Committee, Mr Bailey, now at the Bank of England, had made it clear to the Co-op that it had concerns over its capital position and told it to communicate that information to Lloyds.
"Towards the end of 2011 we made it clear to [the Co-op] that... it was not clear to us that Co-op Banking Group had the ability to transform itself successfully and sustainably into an organisation on the scale that would result from acquiring the Verde assets," he said.
"I was very insistent that Lloyds were told... that there was a reasonable probability that [the deal] was not going to happen."
He said that as early as 2011 the Co-op was told it must address a number of areas, including its capital position.
Revised deal
Mr Bailey became the Bank's deputy governor for financial stability after it took over regulatory responsibility from the FSA.
Lloyds' executives told the committee last month that they did not realise there was a problem until December 2012 when they discussed a revised deal with Co-op.
Commenting on today's evidence session with the Financial Policy Committee, the Chairman of the Treasury Select Committee, Andrew Tyrie MP, said: "The Treasury Committee will want to look at whether the regulator's message got through, how it was conveyed and what, if any, action was taken as a result."
The Co-op Bank finally withdrew its offer for the Lloyds branches in April, blaming the "economic environment" and "increasing regulatory requirements on the financial services sector".
It was later found to have a capital shortfall of £1.5bn.
Lloyds is now planning to dispose of the branches through a stock market listing.