The Spending Review and you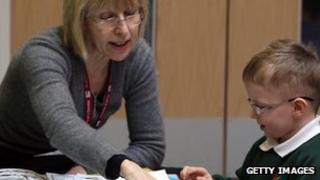 The Chancellor, George Osborne, has announced the government's latest Spending Review, which will see further cuts of £11.5bn to government spending in 2015-16. So who is likely to be affected?
Public sector employees
Automatic "progression" pay, where employees move up a pay band every year irrespective of performance, will be stopped. This will affect teachers, prison officers, NHS workers, and police officers. The armed forces will be excluded. Annual pay rises will be limited, on average, to a maximum of 1%.
Welfare claimants
A new cap on total government welfare spending could limit the amount of money available for housing benefit, disability payments, tax credits and some pensioner benefits.
Pensioners
Pensioners claiming winter fuel allowance, but living outside the UK, will no longer all be eligible. This will depend on a so-called "temperature test," which will exclude countries warmer than the UK in the winter. The new welfare cap (see above) will not affect the state pension. This means the government will still have the freedom to maintain or increase pensions in the future.
Job seekers
Job seekers will have to wait seven days after registering before they can claim any benefits. If claimants do not speak English, they will have to attend classes before they can claim. Some job seekers will also have to attend job centres on a weekly basis, rather than every two weeks as before.
Council Tax payers
The freeze on increases to Council Tax, due to expire in April 2014, will now be extended for a further two years, at least until March 2016. The chancellor said that would mean families making a further saving of £100 a year, and £600 over the lifetime of this parliament.
Students
The chancellor said student maintenance grants would not rise in 2015-16, as part of a 6% reduction in the budget of the Department for Business. But more money will be put into apprenticeships.
Commuters
Commuters are being promised the largest investment in roads for 50 years, and the biggest investment in rail since the Victorian era. Further details will be announced on Thursday. The government has also promised to look at the case for building "Crossrail Two" in London, which would link areas to the north and south of the capital.
Water bills
The chancellor said that those who pay water bills in South West England would continue to see some relief, because of exceptionally high bills. Their bills will be reduced by £50 a year from 2015-16, following similar reductions in previous years.