Dish Network abandons bid for Sprint Nextel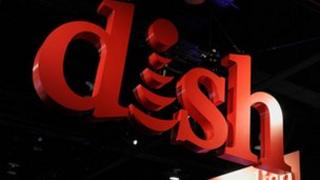 US satellite TV operator Dish Network has said it will not submit a revised bid for Sprint Nextel, the third-largest mobile provider in the US.
The decision clears the way for a rival offer from Japan's Softbank, which if approved would make Softbank one of the world's biggest mobile operators.
Sprint asked Dish for a final offer by 18 June after Softbank raised its bid to $21.6bn for a 78% stake in the firm.
Sprint shareholders will vote on the deal on 25 June.
If Softbank's offer is accepted, the deal will be the biggest overseas acquisition by a Japanese firm.
'Meaningful competitor'
Dish said late on Tuesday that Sprint's decision to cut short the time for Dish's due diligence meant it was "impracticable" for it to submit a revised bid.
Sprint had said last week that it did not expect Dish to table an improved offer. While Dish's previous offer of $25.5bn was higher than Softbank's, it would have increased Sprint's debt load and was viewed as more risky.
In a statement, Softbank said: "We look forward to the receipt of FCC (Federal Communications Commission) and shareholders' approvals, which will allow us to close the deal in early July, and begin the hard work of building the new Sprint into a meaningful third competitor in the US market".
Dish said it would now focus its efforts on its bid for Clearwire, another wireless network operator in which Sprint has a majority stake.
Dish has offered $4.40 per share for Clearwire, which has been approved by Clearwire's board. However, Sprint has filed a lawsuit over the offer, saying it violated terms in Clearwire's charter.
Sprint has offered $3.40 per share for the remaining stake in Clearwire that it does not already own.