Vodafone faces bidding war for German cable firm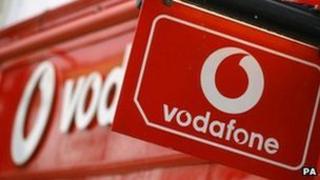 Vodafone faces a potential bidding war for Kabel Deutschland after US firm Liberty Global made a rival offer for the German cable TV firm.
Liberty, the owner of the UK's Virgin Media, confirmed it had made a preliminary approach, but would not reveal the size of its offer.
Market analysts suggest it could be in the region of 7.5bn euros (£6.3bn).
Vodafone last week made an initial approach for Kabel Deutschland, thought to be in the region of 7.2bn euros.
If successful, the acquisition would mark a change in strategy for Vodafone, which has largely focused on mobile phone services in Europe.
However, reports suggest that talks between the two have not formally started, because the German company believed the price suggested by Vodafone was too low.
Liberty's approach to Kabel is likely to heighten the pressure on Vodafone to raise its offer for the business.
Liberty's bid is the latest move in an ongoing mission by billionaire founder John Malone to expand its presence in Europe.
Liberty Global bought UK cable TV operator Virgin Media for $23.3bn earlier this year.