Asos boosted by increase in international sales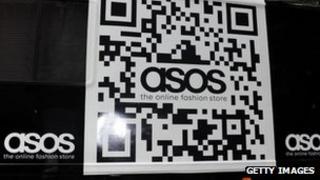 Online fashion retailer Asos has reported "another strong trading period" driven by an international sales increase.
Sales in the three months to 31 May rose 45% from a year earlier to £194m (228m euros; $303m).
Overseas transactions now account for 67% of everything that Asos sells.
Primark recently began selling a number of items online through Asos' website for a trial period, in order to gain "insight" into online retailing.
Asos has 6.5 million active customers, and has recently launched a Russian-language version of its website.
It says that it has seen stronger growth in countries where it has dedicated websites, such as the US, France, Germany and Australia.
The company added that it expects full year results to be in line with expectations.