News Corp shareholders vote to split company into two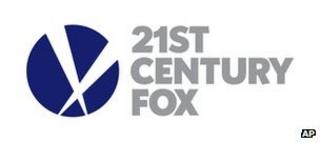 News Corp shareholders have rubber-stamped Rupert Murdoch's plans to hive off the struggling publishing business into a separate company and rename the entertainment business.
With all the imagination of a Hollywood blockbuster sequel, the two separate publicly traded companies will be called - wait for it - News Corporation, and 21st Century Fox, a cunning update on the iconic film studio's name.
"Son of" News Corp will comprise the publishing and newspaper businesses; 21st Century Fox, the TV and film businesses.
But one thing is certain, the Murdoch family will remain firmly in control.
Murdoch senior will be chairman and chief executive of 21st Century Fox, as well as executive chairman of News Corp junior, while sons James and Lachlan will also sit on the boards of both companies.
The News Corp board formally approved the schism on 24 May, and shareholders waved through the plan in New York on Tuesday.
Approval was never in doubt, as they have been trying to loosen Mr Murdoch's historic - and some would say, romantic - attachment to the ailing and scandal-hit newspaper industry for years. The group's share price has risen over 60% since he announced the plans a year ago.
Green screen
Screen, not print, has been making News Corp money, with the TV and film divisions growing and now accounting for roughly 85% of the group's revenues.
News Corp owns nearly 40% of pay-TV satellite broadcaster BSkyB, which generates over £6.5bn in revenues, and would have bought the remaining stake had the UK newspaper phone hacking scandal and subsequent inquiry not stymied its ambitions.
Its cable networks, which include Fox News, Star TV, FX and the new Fox Sports 1, have been expanding on the back of rising advertising revenues, largely thanks the popularity of live sporting events.
Meanwhile, the famous film studio, responsible for films such as Avatar and X-Men, contributes about a fifth of the group's total revenues.
Skint print
It's the newspaper and publishing businesses that have been giving the Murdochs the most headaches.
Despite employing 24,000 people - the same as in the TV and film business will have - baby News Corp will contribute only 10% to 15% of total revenues.
In May, News Corp reported net income of $2.85bn (£1.83bn) for the first three months of the year, up from $937m a year ago.
But operating income from publishing, which includes newspapers such as The Times, The Sun, the Wall Street Journal and the New York Post, as well as the HarperCollins book business, fell 35% to $85m.
Last month the company wrote down the value of its publishing business by up to $1.4bn, blaming declining sales and advertising revenues from its Australian and US newspapers.
Chief executive Robert Thomson could find himself residing over a declining business with only round after round of ruthless cost-cutting to look forward to.
Some film sequels out-perform their originals, but while the future looks bright for 21st Century Fox, News Corp II looks like it could be going straight to DVD.