Restarted direct debits investigated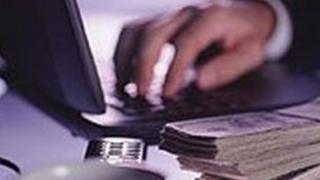 The information commissioner is seeking answers from a company that has reactivated its former customers' old direct debits without their permission.
The problems have affected some customers who bought computers and took out a care package with Burnley-based Totalcaresupport.com.
They noticed small amounts had been disappearing from their accounts when they checked their bank statements.
The company has apologised saying most customers have now been refunded.
Stewart, from East Yorkshire, took a contract out for £7.99 a month to support a Tiny computer he bought in 2006.
'I was staggered'
He then decided he did not require it, so the same year he informed the firm and cancelled his direct debit payment with his bank, Halifax.
Stewart rarely uses his Halifax account so does not frequently check his statements.
When he did earlier this month, he got a surprise. He told Radio 4's Money Box programme: "I'd spotted a direct debit for £2.99 and it had been established back in August of last year. It turned out to be the same company that I had computer insurance with."
Stewart says he tried to contact Totalcaresupport.com several times to complain, but he was not able to get through. So he contacted Halifax and asked them to cancel the direct debit and refund his £30, which the bank did.
But he is still amazed a firm could resurrect a direct debit payment without his authority so many years after he had cancelled it. " I was staggered that that could be reinstated after seven years," he said.
Identification issues
Yvonne, from Ayrshire, also had her direct debits with the company restarted, despite having cancelled them a decade earlier.
The firm had started taking payments from her account every month from May last year, varying from £2.99 to £5.98.
Totalcaresupport.com told Money Box less than 700 former customers had been affected.
"In the middle of 2012 we experienced a system problem during an upgrade where a very small number of customers were debited by Total Care in error.
"Regrettably the system issue prevented us from identifying the unique Total Care account number of those involved, so we were unable to contact them individually.
"In order to correct the problem, we immediately posted a message on our website advising all customers of the issue, and asked them to check their bank statements to determine whether they were affected.
"We offered a dedicated number to enable them to contact us without delay, and for those that did we refunded the sums taken in error on the same day.
"If others have not received refunds, we urge them to contact us or their bank directly.
"We accept and regret that there was an issue, but we believe the vast majority of those affected have already received refunds from us, or through the Direct Debit Indemnity."
It said Yvonne, Stewart and two other customers Money Box had put them in touch with had been refunded either directly or via their banks.
A not-for-profit company called Bacs runs the direct debit system.
In the past customers used to have to sign a direct debit form which would be sent to their bank to set up payments.
But in recent years, through something called the automated direct debit instruction service (Auddis), the firm taking the payment sends the customer's details electronically to the bank, on the understanding the customer has authorised it and the firm has a record of this.
Enforcement action
Bacs said anyone using this Auddis system would have to have been vetted and approved by their sponsoring bank.
Bacs said it was made aware last summer that Totalcaresupport.com had reactivated some direct debits without being authorised to do so. It understood it was the result of a technical issue that resulted in the loss of its most current database, so it submitted a direct debit file which, by mistake, contained some former customers' details.
Bacs admitted that its scheme's rules had been breached but said it had contacted the firm's bank, which had taken the appropriate action.
A spokesperson said: "We have not received any further complaints regarding this, and all reported problems appear to date back to last summer. However, should there be new instances brought to our attention, we will act swiftly to ensure any ongoing issue is resolved."
It added that customers were protected by the direct debit guarantee scheme, so their banks would pay out for any errors.
Mike Dailly, a member of the Financial Conduct Authority's consumer panel, said no customer should have payments taken out of their account which they had not authorised.
"That's absolutely unacceptable. The company must instruct its bank to refund all the direct debit money which has been deducted from consumers without their permission."
He added that Bacs must also act to make sure the firms refunded its customers.
"I think Bacs has a responsibility. If Bacs isn't proactive, how can anyone have confidence in the direct debit system?"
Lancashire Trading Standards said it was looking into similar complaints about unauthorised direct debits being taken in the past year from the same firm.
And the Information Commissioner's Office told Money Box it would also be asking questions of the firm. "Personal data processed for any purpose or purposes shall not be kept or longer than is necessary for that purpose or those purposes.
"It is difficult to see why this company would need to hold on to people's payment details if they have cancelled their original direct debits and no longer require cover. We will be contacting the company directly to raise this issue with them and find out the full details."
Money Box is broadcast on Saturdays at 12:00 BST on BBC Radio 4 and repeated on Sundays at 21:00 BST.
You can listen again via the BBC iPlayer or by downloading Money Box podcast.