IMF says time to take stock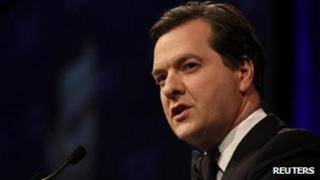 The IMF were polite in their published verdict on UK policies today - polite, and somewhat nuanced. So much so, that the Fund's deputy managing director had to spell out the implications to journalists in the press conference, a while after the statement was released.
But David Lipton was quite clear: the Fund has been saying for several years that the chancellor might have to slow the pace of deficit cuts if the economy continued to under-perform. In the staff's view, that day has now finally arrived.
The Fund doesn't think the chancellor should tear up his austerity plans or go back to square one. This is not a full-throated call for a Plan B. But as I suggested in April, that was never seriously on the cards.
What Mr Lipton and his colleagues have said is that it would be better for the economy and the government's long-term fiscal credibility if it did more to support growth this year - even if it means borrowing up to £10bn more, this year, than the chancellor currently plans.
That £10bn is the extra fiscal consolidation that is due to happen this year (i.e. the planned fall in the structural deficit - even though, as we know, total borrowing is likely to be broadly flat). The IMF thinks that implies an unwelcome "headwind to growth" which the chancellor can and should offset, including by bringing forward infrastructure spending.
Many of the measures the IMF has suggested have already been tried by the Treasury - I put it to the deputy IMF managing director that he was simply suggesting the chancellor do things they were already doing. He didn't accept my characterisation. He said, in terms, that the Treasury was talking about doing these things, but they were also very focussed on meeting their existing targets. In the Fund's view, he said, they should worry a bit less about the targets over the next year, and a bit more about supporting growth.
Again, we're not talking U-turns or a Plan B. This is not the mighty biff in the nose for the chancellor that the opposition might have been hoping for. There is much praise for the government here too. Crucially, the Fund doesn't think the government should slow the pace of deficit reduction overall - they still think the medium term plan makes sense. But it does, finally, think the chancellor should not just think about changing the pace of the austerity plans - but actually do it.