Hasbro's results beat expectations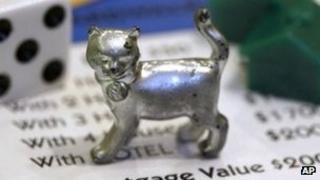 Toymaker Hasbro has seen its results beat market expectations, despite seeing its losses widen as it continues cost-cutting efforts.
The US company made a net loss of $6.7m ($4.4m) in the first quarter of 2013, compared with a loss of $2.6m a year earlier.
Much of the losses came as a result of restructuring charges linked to the $100m per year cost reduction programme.
Hasbro's revenues were up 2% to $664m.
The company said that sales of its Monopoly board game were lifted by an online poll urging fans to vote on replacing one of the playing pieces. The clothes iron has subsequently made way for a cat.
Hasbro's other toy brands include Transformers, My Little Pony and GI Joe.