Blackstone pulls out of Dell bid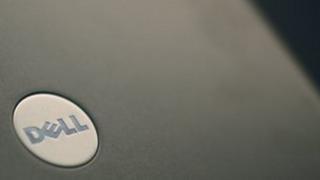 Blackstone has decided not to submit a bid for computer company Dell, citing falling sales and fears over the company's finances.
Blackstone said it was concerned by an "unprecedented" drop in PC sales.
Billionaire investor Carl Icahn and a consortium led by Michael Dell, the company's founder, are still in the bidding race.
Blackstone said it continued to view Dell as "a leading global company with strong market positions".
But it also said that the two worrying conditions meant it was nevertheless withdrawing its interest in the company.
Since Blackstone submitted its bid, Dell had reduced its operating income projections for the current year to $3 bn (£1.95bn), down from $3.7bn.
Michael Dell, joined by private-equity firm Silver Lake Partners, has proposed a $24.4bn buyout of the company.
The bid has drawn opposition from some shareholders who believe the offer is too low.