Statoil finds new oil deposits in North Sea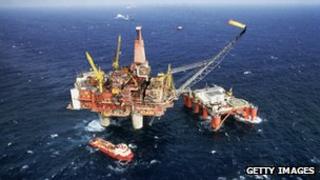 Norwegian energy giant Statoil has said it has found "significant" new oil resources in the North Sea.
The company estimates the discovery could yield between 40 and 150 million barrels of oil.
The find is in the Gullfaks oil field, which has been in production since the 1980s.
Norway has been looking for more oil deposits in the North Sea and has stepped up exploration in the Arctic.
Oeystein Michelsen, executive vice president for Statoil's development and production in Norway, called the discovery "a result of Statoil's strategy for revitalisation of the Norwegian continental shelf.''
Norway is the largest oil producer in Western Europe, pumping about three million barrels of oil a day, according to the country's Ministry of Petroleum and Energy.