PPI complaints start to decline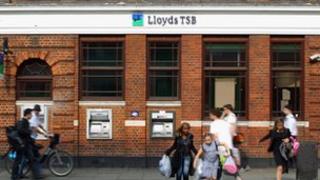 The number of complaints about the mis-selling of payment protection insurance (PPI) may have passed its peak.
The Financial Conduct Authority (FCA) said there were 2.1 million complaints about PPI in the second half of 2012.
That represents a fall from the first half of 2012, when there were 2.2 million complaints.
However, the FCA said the figures represented a 5% rise on the same period in 2011.
In one of its first reports since taking over from the Financial Services Authority (FSA) earlier this month, the FCA said complaints about PPI represented 63% of all complaints about banks and insurance companies.
Some banks are now pressing for the introduction of a deadline to all claims relating to the mis-selling of PPI.
They want all claims to be filed by April 2014.
But some banks are thought to be against the idea, on the basis that any such deadline might in itself create a new wave of PPI claims.
The FCA is currently considering whether to impose such a deadline.
So far, it is thought that a total of at least £15bn is due to be paid out to customers who were mis-sold PPI.
The idea was that customers would be able to make a claim if they lost their job or were unable to work.
But millions of people were sold policies which were not suitable, or which they were wrongly told were compulsory.