PC sales worldwide have tumbled, data from IDC shows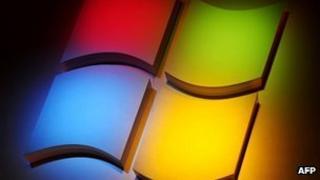 Global sales of PCs fell 14% in the first three months of the year, the biggest fall since research firm IDC started tracking the industry in 1994.
IDC said 76.3 million units were shipped, a figure that underlines the appeal of tablets and smartphones as alternatives to PCs.
The firm said Microsoft's latest version of Windows had failed to revitalise the industry.
Similar analysis by another research firm, Gartner, found a fall of 11.2%.
IDC said that while recession had played a part in companies putting back the renewal of their PCs, the latest Windows software failed to inspire the market.
The firm's vice president, Bob O'Donnell, said: "Unfortunately, it seems clear that the Windows 8 launch not only didn't provide a positive boost to the PC market, but appears to have slowed the market."
Windows 8 is designed to work well with touch-sensitive screens, but the displays add to the cost of a PC. Together, the changes and higher prices "have made PCs a less attractive alternative to dedicated tablets and other competitive devices,'' Mr O'Donnell said.
Microsoft was not immediately available for comment.
According to Gartner, global PC shipments fell below 80 million units for the first time since the second quarter of 2009.
"Consumers are migrating content consumption from PCs to other connected devices, such as tablets and smartphones," said Mikako Kitagawa, principal analyst at Gartner.
IDC also said that, traditionally, companies replaced PCs every three years, but that during the economic downturn this was more likely to be every five years.
"This is horrific news for PCs," said BGC financial analyst Colin Gillis. "It's all about mobile computing now."
Hewlett-Packard, the world's largest maker of PCs, saw a 24% fall in shipments in the first quarter compared with the same period a year ago.
China's Lenovo Group, number two in the market, is benefiting from sales to first-time buyers in China and other developing countries. Its sales held steady, IDC said.