RBS faces IT failure investigation by FCA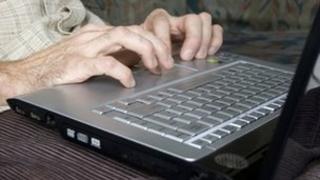 Computer problems that affected RBS customers last summer are to be investigated by the Financial Conduct Authority (FCA).
The IT meltdown locked many RBS, NatWest and Ulster Bank customers out of their accounts.
Some £175m has been set aside by the bank, which is 80%-owned by the UK government, for compensation payments.
The bank said that it had improved its services since the problems occurred in June and July.
The FCA has taken over investigative duties from the Financial Services Authority.
It has not set a timetable for the investigation.
The investigation is the first stage of a process that could lead to an unlimited fine if the regulator finds evidence of wrongdoing. It will cover the RBS Group - including NatWest and Ulster Bank.
A spokeswoman for the RBS Group said: "Last summer's IT failure was unacceptable. We have already made significant improvements and over the next three years will invest hundreds of millions in our systems.
"We will be working closely with our regulators in the UK and the Republic of Ireland. Our customers deserve a service they can rely on 100% of the time and that is what we want to provide."
Backlog
The meltdown was caused by a computer failure in the overnight transfer of money between accounts.
Even though payments had been made - such as a business paying wages to staff - this did not show up on account balances. In turn this meant many customers could not make payments themselves, such as paying rent to their landlord.
The failure effectively caused a traffic jam in the system. It created a huge backlog in updating account balances which was not solved for some time.
Some Ulster Bank customers were among the worst affected, and their accounts were not back to normal for weeks.
The problems also had a knock-on effect for customers of other banks because payments they were expecting had not come through from RBS accounts.
The banking group apologised a number of times to the 16 million customers affected and set up a system of emergency cash payments and late branch openings.
It promised that nobody would be left permanently out of pocket as a result of the problems, and automatically cancelled any overdraft fees that were triggered.
However, it was one of a number of issues that struck blows to the reputation of the bank, which had to be rescued by the government during the banking crisis.
In March this year, a separate incident caused problems with online and phone banking, cash withdrawals and debit card payments at the RBS Group banks, and left it with an additional compensation bill.
This incident is not thought to be part of the FCA investigation.