India's politicians going social to woo voters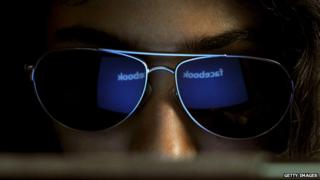 To connect with India's growing internet users, the Finance Minister P Chidambaram recently went online to take questions from young students, analysts and even farmers, about his budget.
Taking part in a Google Hangout - video-conferencing through the Google+ social network - he reached out to the country's young and tech-savvy citizens.
An irate housewife, Kala Kudva from Bangalore in the South of India, questioned the finance minister's decision to increase tax on mobile phones and eating out.
Mr Chidambaram responded by saying that even though costs are rising, incomes are also rising.
"I know the middle class have a reason to complain, but those who are earning money have to pay some tax as I can't tax the poor people."
His session lasted just over an hour and there were over 38,200 views on YouTube on the day.
Most mainstream news channels in the country broadcast it live.
Many took to other social media platforms such as Twitter and using the hash tag #askthefm, they discussed the finance minister's outing.
While some like @ChaitanyaKalbag questioned the policies in the budget saying "if gold is tarnishing India's CAD [current account deficit], why did Chidambaram liberalise gold jewellery duty-free allowances?"
Others like @scotchism wanted more from the budget: "Only one problem with the budget. Why no separate allocations for budding entrepreneurs."
Some like @brownbrumby even discussed his political future: " Mr. Chidambaram is looking Prime Ministerial".
Going social
At the end of 2012, it was estimated that India had more than 150 million internet users, which is the same as the number of television sets in the country.
Of this, 65 million are Facebook users and Twitter has an estimated 35 million accounts.
It may be just more than 10% of India's 1.2 billion citizens, but it still puts the country among the top three internet markets in the world.
Estimates suggest that by 2020, India will have more people online than the United States. Question-and-answer site Quora has recently seen its traffic in India overtake that of America.
And with general elections approaching next year, politicians are increasingly feeling the need to get cyber-savvy as a way of connecting with a younger generation of voters.
Even the Indian Prime Minister Manmohan Singh, who has often been criticised for being inaccessible to the media, started a Twitter account last year to inform people about the work done by his office.
Mr Singh's account @PMOIndia is handled by his media team and has more than 470,000 followers.
But some would say the sudden push to be active online is driven by the number of run-ins with social media the Indian government has had in the past year.
In November, two women were arrested over a comment on Facebook.
One of the women had criticised the shutdown of Mumbai in her post, after the death of politician Bal Thackeray, while the other "liked" the comment. They were both later released, but only after a huge public outcry.
In 2011, the government announced that it would introduce guidelines to ensure "blasphemous material" did not appear on the internet.
Many internet firms said it was impossible to pre-filter material and have been in discussions with the government ever since on censorship issues.
Courting controversy
Union information and broadcasting minister Manish Tiwari (@tewari_manish) is said to be driving a cyber-revolution with many of the departments in India's large and complex bureaucracy going digital.
The government is looking at setting up a social media wing in charge of publicising the initiatives of all ministries and government departments.
The bureaucrats working in the new department will also be required to maintain their Facebook and Twitter accounts.
But the most famous tweeting politician in India is the current junior minister for human resource development, Shashi Tharoor (@shashitharoor).
He has more than 1,600,000 followers and got into a lot of trouble over a tweet in 2009.
The government was driving an austerity campaign and asked all ministers to cut down on travel costs. In a tweet, Tharoor said he would travel "cattle class - out of solidarity with all our holy cows!" on his next trip to his constituency in Kerala.
The online debate in reaction to his tweet was divided on whether he was ridiculing economy class passengers by alluding to "cattle class", or being sarcastic about other politicians by calling them "holy cows".
While the ruling party is still navigating its first steps online, the opposition Bharatiya Janata party has been an early adopter of technology and social media to get its views across.
In the last general elections in 2009, the party set up a digital war room. While they recruited a small group of volunteers to staff their campaign office in Delhi, they managed more than 6,000 online volunteers.
A majority of those were under 35 and mainly young professionals who had taken time off from their jobs to volunteer as campaign workers. They blogged, monitored and more importantly strategised what message the party needed to send out in the virtual world.
Virtually there
In the recent state elections, Gujarat's Chief Minister Narendra Modi used 3D holographic technology and satellite link-ups to address a wider audience during his state election campaign.
He spoke from a studio in the state's capital while simultaneously projecting his image to more than 50 separate rallies across the state.
But is stepping into the virtual world an effective way of reaching out to the population?
Mahesh Murthy is a technology expert and founder of Pinstorm.
"Politicians are realising that large numbers of the population are directly addressable," he says.
"They are not going to cut down on television or print but they are going to add a lot more on digital. So in the upcoming elections, you'll see a lot more digital media strategy by politicians."
It's a good strategy especially in India as young people here are not averse to politics unlike in other countries. A study done by Pew Research says nearly 45% of Indian web users connect on social media to discuss politics.
So while internet penetration is small, the number of users is rapidly growing and is dominated by first time voters.
With elections slated for next year, it's a huge vote bank that politicians can't afford to ignore.