'Thousands of jobs created' to deal with PPI mis-selling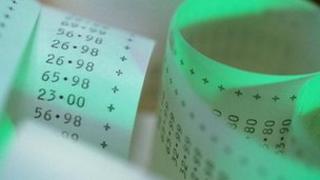 At least 20,000 jobs have been created to deal with claims over mis-sold payment protection insurance (PPI), employment group Manpower has said.
These were jobs created by big banks, it said, and did not take into account those created by companies that act as middlemen for claimants.
The finding came in its quarterly look at the UK's employment situation.
Overall, it said the UK's employment situation was the best since the recession began.
Manpower, which surveyed more than 2,000 firms, said more employers were planning to increase their recruitment in the second quarter of this year.
The finding echoes official data, which shows record numbers are in work.
Public v private
But the survey results are not as positive as they might seem, according to Manpower's UK managing director, Mark Cahill.
"Take the best performing sector for example - business and finance services - which shows a score of plus 13%," he said.
"On face value, you'd think we were in the midst of a boom, but many of the jobs created here are the direct result of the mis-selling of PPI and interest rate swaps. These scandals have spawned a new industry to deal with the fallout."
Mr Cahill said the jobs boom created by PPI mis-selling was set to continue: "Within the last month alone, we have seen big names like Barclays and Lloyds massively raise the amount of money set aside to deal with PPI claims.
"A whopping £17bn has already been allocated, and some commentators think that number could rise much further. The consequence of this will not only mean cash in people's pockets, it will also translate into jobs."
Mr Cahill told the BBC's Today programme that the 20,000 jobs did not include those whose task it is to ensure that new regulations are being met.
"Even the financial ombudsman is recruiting extra people," he added.
The Manpower report also predicted that the public sector would be hiring people at a faster rate than the private sector over the next three months.
"This just shows that potentially the public sector let too many people go," he told the BBC.
"They had to do this, they had major austerity cuts to hit, which they have achieved. Maybe now we are seeing a readjustment and they are hiring again."
He said the types of jobs being created in local government were of a procurement and project management nature.
Construction doldrums
Elsewhere, the survey highlighted growth in the transport and communications sectors, which showed a positive balance of 12% of employers were hiring.
Mr Cahill said this was partly thanks to the continuing rise in internet shopping.
Manpower said the construction sector - which accounts for 7% of the UK economy - remained a weak spot, with far fewer firms expecting to recruit in the coming months.
Data out last week from the Office for National Statistics showed that output in the construction sector dropped sharply in January, down 7.9% compared with a year earlier.
Meanwhile, the latest monthly survey of the industry from Markit suggested that things worsened considerably in February.
Business lobby groups have been urging the government to use the forthcoming Budget to kick-start the construction sector.