Motorola Mobility to cut 1,200 jobs amid more restructuring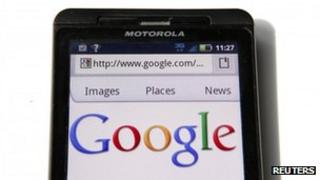 Google's Motorola Mobility Unit has said it is cutting 1,200 jobs, or more than 10% of its workforce.
It follows a 4,000 jobs cut last August as Google aims to turn around the loss-making business it acquired last year for $12.5bn (£8.3bn).
The layoffs are expected to affect the United States, China and India, according to a company email.
The Motorola unit was bought for its Android-operating mobile devices and access to more than 17,000 patents.
"These cuts are a continuation of the reductions we announced last summer," Google spokeswoman Niki Fenwick told the Reuters news agency.
"It's obviously very hard for the employees concerned, and we are committed to helping them through this difficult transition," she added.
An internal email published by the Wall Street Journal said: "Our costs are too high, we're operating in markets where we're not competitive and we're losing money."
Motorola, which once dominated the mobile phone market, has fallen behind its competitors, including Apple and Samsung.
Motorola Mobility was created in 2011 when Motorola Inc split the company into a mobile devices unit and a government and public safety division known as Motorola Solutions.