Q&A: What is driving the global stock market rally?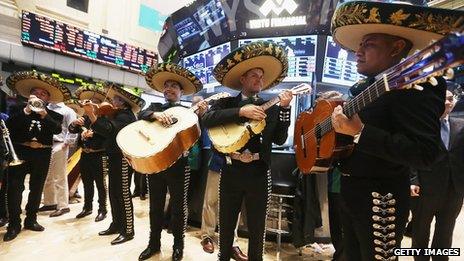 Stock markets across the globe have been on the upswing over the past few months.
New York's main Dow Jones share index has broken through the 15,000 mark for the first time, while Germany's Dax has hit a fresh record high.
London's FTSE 100 and Japan's Nikkei 225 indexes are trading at their highest levels for five years.