ITV profits boosted by studios arm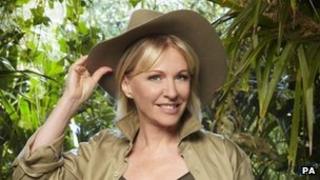 Broadcaster ITV has reported a rise in profits, helped by a strong increase in revenues from its production arm.
Adjusted pre-tax profits rose 17% to £464m last year, with ITV's studios business seeing revenues rise by £100m to £712m, helped by the production of programmes such as Titanic and Vera.
The increase helped to offset flat revenues from advertising.
Chief executive Adam Crozier said ITV was becoming a "stronger and more balanced business".
The company - whose best known programmes include Coronation Street, Downton Abbey and I'm A Celebrity - said its share of viewing had fallen by 3% last year. However, it said this was largely because big one-off events such as the Queen's Diamond Jubilee and the London Olympics were mainly broadcast on the BBC.
Total revenues across the group rose by 3% to £2.2bn, and the firm announced it would be returning £156m to shareholders through a special dividend.
"Historically, the financial performance of ITV has been largely dependent on the advertising market," the firm said.
"Whilst still incredibly important, these results demonstrate that ITV can deliver strong profit growth even in a flat advertising market."
ITV said that it expected net advertising revenues to have risen 5% in the first quarter of 2013, although it warned that the "underlying television advertising market continues to be broadly flat" and that it remained cautious about the outlook for the year.
However, it said it forecast strong growth for Online, Pay & Interactive and its Studios business.