Pension deficits fall back to £211bn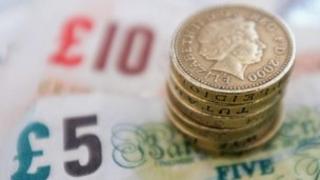 The deficit of private sector, final-salary, pension schemes fell back in January, according to figures from the Pension Protection Fund (PPF).
The PPF said the collective deficit of the 6,316 schemes fell from £245bn in December to £211bn.
Huge deficits have re-emerged in the past two years, partly due to the government's policy of quantitative easing.
This has raised the estimated cost of paying for current and future pensions.
The PPF said: "The position has improved on the previous year, when a deficit of £265bn was recorded at the end of January 2012."
The deficits are very volatile and can vary considerably from month to month.
The improvement in the past month was due to a 1.8% rise in the value of scheme assets, and a 1.1% drop in the value of their liabilities because of an increased return on government bonds.
Melanie Duffield of the National Association of Pension Funds (NAPF), said: "Final salary pension funds in the private sector remain under significant pressure because of quantitative easing and the overall state of the economy, and they need help."
"The government is consulting on making changes to the way pension funds do their valuations in future, but this latest data shows it is funds going through their valuations now that are under the most pressure."
In December, the government launched a consultation on measures to ease the strain on companies which have to make extra large payments to plug the deficits in the schemes they provide for their employees.
One measure may let schemes "smooth" their calculations of assets and liabilities during valuations in 2013.
This would partly offset the effect of quantitative easing, which the NAPF says has added about £90bn to the sum of scheme deficits, about 40% of their current level.