Barclays finance director Chris Lucas to step down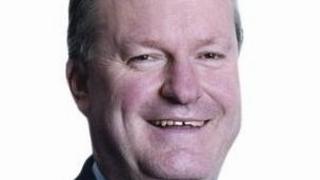 The finance director of Barclays is to step down from the company.
Chris Lucas has decided to retire but will remain in his role until a successor takes over, the firm said.
It comes after Barclays was hit by insurance mis-selling scandals and other issues, and fines of £290m by UK and US regulators.
Mr Lucas was the only one of the bank's top executives who had stayed at the company since last June's Libor rate-fixing scandal.
Chief executive Bob Diamond, chairman Marcus Agius and chief operating officer Jerry del Missier all left the bank after it was accused over the attempted manipulation of Libor and Euribor interbank rates between 2005 and 2009 and given the fines.
Mr Lucas has been on the board of Barclays since April 2007.
He is one of four current and former Barclays executives who are the subject of an investigation into payments between the bank and Qatar Holding, which is part of the state investment authority in Qatar.
Qatar Holding invested £5.3bn in Barclays in June and October 2008.
Barclays has said it is confident that it disclosed everything it had to at the time.
Barclays also announced group general counsel Mark Harding would also be retiring after nearly 10 years with the company.
Barclays chief Antony Jenkins said: "Chris and Mark both expressed to me late last year that they were considering stepping down from their roles at Barclays.
"The rationale which each shared with me was consistent and, typically, grounded in wanting to do what is best for the bank. Their decision to retire was theirs alone."
In a statement, Barclays said a search for replacements had started.
It added: "Chris and Mark have agreed to remain in their roles until their successors have been appointed and an appropriate handover completed...
"Given the seniority of the roles, and the importance of securing the right candidates, we expect that process to take a considerable time to complete."