Ofgem wants to protect businesses from 'rogue' brokers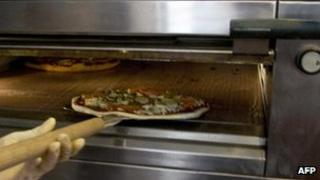 Energy regulator Ofgem is urging the government to give it the power to protect firms from what it calls rogue brokers, mis-selling energy deals.
Its research found that between 14% and 17% of businesses which had used brokers were not satisfied with them.
They were concerned about cold calling, high-pressure sales tactics and unprofessional behaviour from brokers.
Citizens Advice said 42% of complaints it received from small businesses about mis-selling had mentioned brokers.
Ofgem spokesman Mark Wiltsher told the BBC: "We've had quite outrageous behaviour; sometimes energy brokers have phoned up impersonating another company, to try and get an energy company switch, and also we've had brokers telling a company 'You'll get a cheaper deal', and once they sign up, they find out they are paying more for their energy."
"We don't actually have powers over these energy brokers, because they're independent, so what we're asking today is for powers so we can take energy brokers that mislead business to court, and if they carry on doing that they will be in contempt of court."
Welcoming the calls from Ofgem, Adam Scorer from Consumer Focus said: "There is a real protection gap on energy issues for small businesses."
"Many don't have the resource or knowledge to tackle the confusing process and high pressure tactics often encountered from energy salespeople."