Fraud reporting change criticised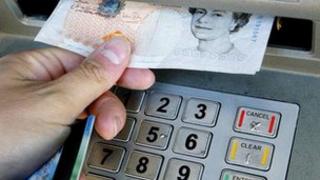 Victims of fraud across the UK will be told to contact the Home Office agency Action Fraud rather than their local force from 1 April.
The government says this will create a central record which can then be used to combat the most serious criminals.
The police will only respond to fraud directly if an immediate response is needed via a 999 call.
Critics of the new system say this means only major fraud cases will now be investigated.
Rule changes
The new guidelines show that an immediate police response can only be expected if the victim needs immediate help and dials 999.
Otherwise they will have to contact the Home Office agency Action Fraud.
The National Fraud Authority, another Home Office unit which runs Action Fraud, will then decide which cases the police will investigate.
Steven Harrison, chief executive of the National Fraud Authority, said this was a much more efficient way of tackling this sort of crime:
He said: " Under the old system, those reports from victims would have stayed in separate 43 police reporting systems. Now we can bring them all together."
And he said police would act to tackle even minor cases of fraud.
"We had two instances of people who were victims of an online shopping fraud. By bringing just those two reports together the police were able to identify the bank account identified with the fraudster, they knocked on the door, made an arrest and secured a conviction," said Mr Harrison.
Police priorities
But Andrew Goodwill, a bank card fraud prevention expert, believes the change will frustrate fraud victims further.
"We're just going through this old route of putting all the information together, put it in a box and forget about it.
"The victim needs to have some assurances that something's going to happen, they're going to find out who the perpetrator was. It leaves the message out there, you can commit low level fraud and get away with it," he said.
The new rules are the latest changes in the way in which the public have been told to report fraud in recent years.
Since 2007, people whose bank accounts have been affected by fraud have been told to report the matter to their bank. The bank would then decide whether or not to report the offence to the police.
Craig Jones, from the banking industry body The UK Cards Association, said in many cases it would not do so, as he told Radio 4's Money Box programme.
"The decision the bank has here is in which cases to refer to the police, and in making that decision they'll look at whether there are clear leads the police can follow," he said.
Some local police officers have still been willing to investigate directly. But in other cases that has not happened, and some victims who contacted Money Box did not feel the people who had defrauded them will ever be caught.
Ayesha contacted the police after fraudsters tried to apply for loans in her name:
She said: "I decided to go to the police station myself to see if they could look into the matter further.
"One of the officers said in his seven years of service he'd never seen a case where the police had investigated these sorts of matters."
Money Box is broadcast on Saturdays at 12:00 GMT on BBC Radio 4 and repeated on Sundays at 21:00 GMT.
You can listen again via the BBC iPlayer or by downloading Money Box podcast.