Long-term thinking for the UK economy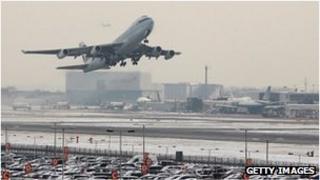 Why do we spend so little time talking about what really matters?
That's the question I once again asked myself, reading the final report of the London School of Economics' Growth Commission.
Before you ask, I haven't just come back from a spiritual retreat, eager to talk about enlightenment and the meaning of life (I was in Davos, which - trust me - is not the same thing at all).
I'm still talking about economics here.
But reading and listening to the political debate about UK economic policy, you'd be forgiven for thinking that the most important economic decisions the government makes are all fiscal: Will they or won't they press ahead with Plan A, or Plan A-minus? How much, exactly, will it cut from welfare? And when?
Strategic failure
These are important short-term issues - especially if you're someone affected by one of those cuts. They might have some impact on the recovery. And, of course, they are exciting politically, with lots of opportunity for the main parties to lay into one another.
But if you ask business leaders, or most economists, which government decisions taken over the next few years will have the biggest long-term impact on our economic future, I'm not sure that Plan A versus Plan B would even make it to the top three.
Far more important, to them, would be the kind of long-term strategic choices highlighted in the LSE's report.
For example:
Will the government build any new runways in the South East - or come up with a better way of taking these big infrastructure decisions in the future?
Will planning reforms actually make it easier to expand businesses - or build the right kind of new housing?
Or will the financial system get better at channelling investment funds to growing firms?
To economists, all of these things probably matter more, to Britain's economic future, than the short-term debate between Plan A and Plan B.
That's because, one way or another, they all go to the Achilles heel of the UK economy: "A failure to achieve stable planning, strategic vision and a political consensus on the right policy framework to support growth".
Britain has many economic strengths, the LSE Report points out. But that consistently short-termist, confused approach to investment - in our physical capital and in our people - is holding us back.
The report gives Britain's politicians a good chunk of the blame for this strategic failure. But there is plenty more to go around.
Update 18:05
I've been speaking to one respected economist and policymaker who thinks I've forgotten one big way that short-term decisions on UK fiscal and monetary policy could affect the UK's long-term economic health. That is through their effect on youth unemployment.
According to the latest figures, there are 633,000 16-24 year olds out of work in the UK (excluding those in full-time education). That's an unemployment rate of 18%. About 28% of these young people have been looking for work for over a year.
As we know, the economy has been producing jobs, even though it has not been producing much growth. But young people have received less than their fair share of that extra work. The slower the recovery, the longer it may take for them to get their foot on the ladder.
As my economist friend points out, that's not just bad news for the people affected and their families. It's also bad for the country, long-term, because all the evidence suggests that individuals who have a period of unemployment at the start of their working life pay a heavy price for that bad luck. Their earning power is permanently affected and they are more likely to need financial support from government.
So, there is at least one way in which short-term decisions on macroeconomic policy by the Bank of England and the chancellor could be important for the long-term as well.
This doesn't really contradict what I was saying before. The LSE report highlights the great need to invest in our human capital, by improving our education system and investing in skills. But the authors of the report (and the secretary of state for work and pensions) would probably agree - one of the greatest investments that any government can make in its future workforce is to help get unemployed young people into work.