HMV administrators announce 190 job losses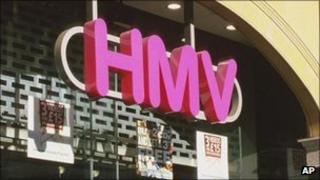 About 190 jobs have been shed across HMV's head office and distribution network, administrators for the retailer have announced.
Deloitte, appointed to run HMV on 15 January, say no redundancies have been made at the shops and all outlets continue to trade.
The administrators have been in talks with restructuring specialist Hilco about taking over the business.
Hilco bought HMV's debt, a move that could pave the way to taking control.
Nick Edwards, Joint Administrator, commented: "Since our appointment as administrators over two weeks ago, we have been assessing the financial position of HMV. Following this review, a number of redundancies at the head office and distribution centres have been made.
"Although such decisions are always difficult, it is a necessary step in restructuring the business to enhance the prospects of securing its future as a going concern."
In an update on the potential sale of HMV, Mr Edwards said: "We have been very pleased with the level of interest in the business as a going concern, whilst the response from customers has demonstrated the demand to see HMV remain on the high street."
There was no specific mention of Hilco.
News of the job cuts were reportedly first publicly disclosed in a series of tweets purportedly from disgruntled HMV employees on the firm's official feed @hmvtweets. The tweets have now been deleted.
One tweet talked of the "mass execution of loyal employees who love the brand". Another said: "Sorry we've been quiet for so long. Under contract we've been unable to say a word or - more importantly - tell the truth."