Budweiser-Corona beer merger opposed by US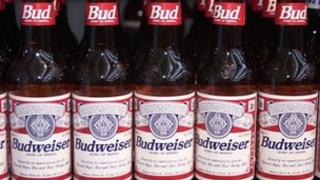 The US Justice Department is trying to stop a big beer merger.
Budweiser brewer Anheuser-Busch InBev (ABI) wants to buy the Mexican brewer Grupo Modelo, which makes Corona, for $20.1bn (£12.7bn).
But the Justice Department said the two firms were responsible for about 46% of the $80bn of annual beer sales in the US - too large a share for one company.
It has filed a lawsuit in the federal court in Washington DC to try to prevent the deal happening.
It said the merger would lead to a lack of competition that would allow beer prices to rise.
"If ABI fully owned and controlled Modelo, ABI would be able to increase beer prices to American consumers," said assistant attorney general Bill Baer.
"This lawsuit seeks to prevent ABI from eliminating Modelo as an important competitive force in the beer industry."
In response, ABI said: "We remain confident in our position, and we intend to vigorously contest the Department of Justice's action in federal court."