Pension scheme closures speed up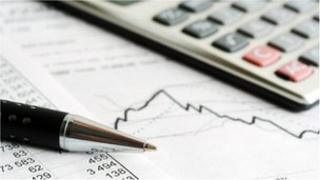 The closure of private sector pension schemes accelerated in 2012, says the National Association of Pension Funds.
Its annual survey found that only 13% of final-salary schemes were open to new joiners, down from 19% in 2011.
Meanwhile 31% were now closed to existing staff as well, up from 23% the previous year.
The NAPF said new staff in the private sector now had "next to no chance" of joining a final-salary scheme and the decline would continue.
Joanne Segars, chief executive of the NAPF, said: "The pressures on final-salary pensions have proven too great for many businesses. The growing liabilities fuelled by quantitative easing will have been a factor behind the record hike in closures."
"What was once the norm is now a very rare offer. And those who are currently saving into one may find it gets closed," she added.
The NAPF survey covered 1,018 schemes run by 280 private sector firms.
'Fresh closures'
Hardly any firms in the FTSE 100 now offer final-salary pensions to new recruits.
A year ago staff at Unilever took the unusual step, for the private sector, of staging several days of strikes against the proposed closure of their final-salary scheme.
The NAPF repeated its criticism of the government policy of quantitative easing (QE), which started nearly four years ago and which has helped push many final-salary schemes into large deficits.
This policy has seen the Bank of England pick up a third of all UK government bonds, in an attempt to inject cheap cash into the banking system and stave off an even deeper economic recession.
That process has raised the price of those bonds and simultaneously reduced the return they provide to investors.
And the knock-on effect has been that pension schemes need an even bigger stock of assets than before, to provide the same flow of cash in the future to pay their pensioners.
"The NAPF believes the higher liabilities created by quantitative easing and low gilt yields have prompted a barrage of fresh closures," the NAPF said.
Decline
Allied to the effect of people living longer, and the greater cost of pension regulation, the NAPF predicted that even more schemes would close in the coming years.
It thinks that nearly half of employers whose schemes are still open to new joiners will close them, with a defined-contribution (DC) scheme being offered to the staff instead.
And nearly a third of the ones that are still open to existing staff will be changed in some way it predicted, either by being closed to further contributions by current employees, or by the benefits of the schemes being made less generous and thus cheaper to fund.
The NAPF figures chime with those published last September by the Office for National Statistics in its annual survey of pension schemes, for 2011.
That showed that 27 million people in the UK are members of company pension schemes, either as active contributors (30%), people who have moved employer but have yet to receive a pension (36%), or as pensioners (34%).
The ONS survey does not count how many schemes are open or closed.
However, over the years it has tracked the decline of pension scheme membership in the private sector, pointing out that:
active membership stood at just 2.9 million people in 2011, down from 6.5 million in 1991 and a peak of 8.1 million in 1967
of those still paying into a company scheme, only 1.9 million were in final-salary versions, while 1 million were in defined-contribution (DC) schemes.
in the private sector, only 45% of members of final-salary schemes were in ones that were still open to new members.
Easing ahead?
The pensions industry is going through a sea-change.
The new system of auto-enrolment, which started last autumn, will eventually see several million low and middle-income workers automatically recruited into new or existing DC schemes, where either the employer schemes did not exist before, or where the employees had decided not to join.
The process has been launched to counteract the long term decline of company schemes, which has led to fewer than half of all employees, whether private or public sector, now paying into any company pension.
To consider easing the pressure on scheme finances brought about by QE, the government has now launched a consultation on tweaking the rules.
Among other things, schemes may be allowed to "smooth" the calculation they make of their assets and liabilities during scheme valuations this year, or later.
This would potentially offset some of the negative effects QE has had on the estimated cost of paying pensions.
But the NAPF said any such move might now be "too little, too late".
Paul Kenny, general secretary of the GMB union, said: "Many employers aren't interested in providing for a dignified retirement for their workers."
"The new requirements for automatic enrolment will provide a minimum framework, but this won't be enough," he added.