Barclays consults staff over job cuts at investment arm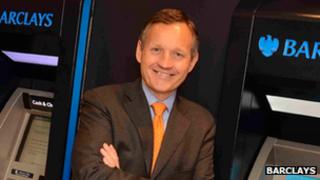 Barclays bank has sent out letters to staff at its investment bank consulting on planned job cuts.
Around 2,000 jobs at Barclays investment bank are threatened, according to reports.
The bank has not confirmed how many jobs are at risk but said that more details will be revealed in February.
Barclays is currently reviewing its operations in the light of recent scandals over the fixing of Libor rates and PPI mis-selling.
In July, 2012 Barclays was fined £290m ($450m) by the US and UK regulators for attempting to manipulate the inter-bank lending rate.
Quick reforms
A spokesman for Barclays confirmed that a consultation had been launched with employees.
"This exercise is being carried out so that we can start to effect some of the strategic changes as a consequence of the Transform review of Barclays business," he said.
"Transform is explicitly intended to optimise the entire Barclays business."
Barclays employs about 9,000 staff at its investment banking division in the UK.
The bank's boss, Antony Jenkins, said last September that he would be quick and bold in making reforms at the bank.
Last week, he told the bank's 140,000 employees to sign up to a new code of conduct, or leave.
The results of the strategic review will be announced on 12 February, when the bank unveils its financial results.
Mr Jenkins has previously said that the bank will move to stop activities that have hurt its reputation, but has also said that there would be no break up of operations by selling off the bank's investment arm.