Schroders trader among five arrested in insider investigation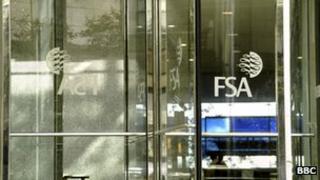 An employee from fund manager Schroders has been arrested alongside four other people in connection with a probe into insider dealing.
The Financial Services Authority said two men, aged 37 and 62, and three women, aged 39, 51 and 63, were questioned by police.
Schroders said it is not part of the inquiry and no clients were affected.
The FSA said police had searched four properties in the City of London and other parts of England.
The FSA, which has recently stepped up efforts to crackdown on market abuse, emphasised that the case was a fresh probe.
Schroders confirmed that one of its employees had been arrested, and said that the employee had been suspended with immediate effect.
"The allegations relate entirely to this individual's personal actions," a spokeswoman said.
She added that there was no indication that the probe would have any impact on either its clients, or its financial results.
The FSA is currently prosecuting six other individuals in connection with insider trading, and so far has secured 21 convictions in relation to the offence.