Banks call for PPI time limits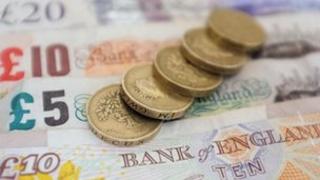 The UK's banks have asked the Financial Services Authority to set a deadline of April 2014 for all further claims for compensation for mis-sold payment protection insurance (PPI) policies.
The FSA says it will consider the idea, which will only be agreed if the regulator is convinced it is in the interests of customers.
But there will be no new policy without a public consultation.
So far the banks have set aside just over £13bn to pay compensation.
As part of a deal with the FSA, the British Bankers Association (BBA) has offered to pay for a big advertising campaign to alert people to their rights to complain.
But the FSA's initial response was cautious.
"Our key priority is to ensure consumers are protected, so the FSA Board would need to be convinced that any proposals would be in the interests of consumers," it said.
"We have had initial discussions and are prepared to consider the merits of this and other options.
"A key consideration will be the potential to get compensation to more consumers, more quickly," the FSA added.
Deluge of complaints
The banks are being deluged with hundreds of thousands of claims for PPI compensation, which is threatening to become the largest compensation bill to be paid by any section of the UK's financial services industry.
However, the banks are proving poor at handling the complaints fairly.
Last week, the Financial Ombudsman Service - which deals with complaints that the banks have failed to resolve themselves - said it would have to recruit another 1,000 staff in the coming financial year, because it anticipated receiving another 245,000 fresh PPI complaints to deal with from disgruntled bank customers.
More than 2.5 million people have already been paid compensation for being mis-sold the insurance, supposedly to help them pay loans such as mortgages and credit cards if they fell ill or lost their jobs.
With £13bn now set aside, including overhead costs to the banks, and claim payouts averaging £2,750, it appears that about four million to 4.75 million people may have lodged claims for compensation.
If current trends continue, several million more people are likely to make a claim as well.
The BBA has suggested that the deadline for new claims should be April 2014, with its publicity campaign starting in April this year.
That now looks unlikely in the light of the FSA's cautious response and its insistence on staging a public consultation.
A BBA spokesman said: "We want to ensure that where customers have been mis-sold that they should receive all the compensation that they are entitled to."
"We have been in discussions with the FSA about proposals to ensure that those customers who are entitled to compensation receive it as quickly and simply as possible.
"We will continue to discuss proposals that would achieve these aims with the FSA," he added.
The banks say the advantage to them of such a deadline lies not in the prospect of locking out any potential claimants, but in bringing forward the date when they will be absolutely certain of how much they will have to pay out.