Xstrata and Glencore delay merger date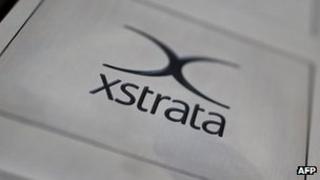 Xstrata and Glencore have pushed back the date for when they expect to complete their $31bn (£19.5bn) merger.
They now expect the deal to be completed by 15 March.
This is the second delay for the deal, and was blamed by the two parties on the "ongoing regulatory processes in South Africa and China".
Those same procedures were cited as the reason for a similar delay at the end of last year. The deal was originally meant to go through on 31 December.
Assuming it gets approval from China and South Africa, the two companies would still need competition approval by the European Commission.
The merger offer was first announced in February last year, when Glencore offered 2.8 shares for each Xstrata share. After months of negotiations, the offer was increased to 3.05 shares in September.