Cash accounts: The different types on offer to you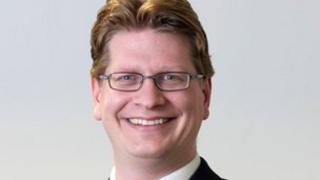 The beginning of year is a good time to give your finances a spring clean.
The run-up to the end of the tax year on 5 April means more people are making decisions about their savings.
The banks know this and they compete to get your money, launching a range of accounts.
Many of these are only around for a short time so savers may have to act quickly.
We have a look at the options.
Easy access accounts
These accounts allow you to put money in, or take it out, whenever you like.
Because they offer the greatest flexibility for savers they tend to offer the lowest rates.
However easy access accounts can be useful if you do not want to tie up your money or need some rainy day funds.
The best accounts are generally available only online.
Some offer bonus terms which mean after a set period the rate will fall significantly, so savers need to make a note of this.
Notice accounts
These accounts require you to give the bank notice to take your money out, usually between 30 and 90 days.
Some accounts will allow you to withdraw money with no notice but with a loss of interest.
These accounts are useful if you know you do not need the money in the short term.
However, savers should be aware that these accounts do not always pay better rates than easy access accounts.
Therefore it is important to compare rates on different products.
Fixed-rate bonds and term accounts
These offer a fixed interest over a set time.
The interest rate offered is usually higher the longer the term is, but not always so it is important to check.
Fixed accounts run for one to five years, possibly longer.
How long you decide to go for depends on your view of when interest rates are likely to change and how long you are happy to tie up money for.
Minimum and maximum contributions apply, from about £500 to in excess of £1m and will vary between products.
During this time your money is locked up, although some accounts do offer access but with penalty charges.
When the account matures, rates usually fall significantly.
It is essential you put a reminder in your diary to review the rate you are offered, or to move your money to another account.
These accounts suit savers who do not need access to the money or an income, but want certainty on the income being earned from their savings.
Importantly you can have a number of fixed-rate bonds with different terms.
Regular savings
These are for those who are saving monthly and are available from as little as £10 a month.
Savers need to read the detail as these accounts can vary.
Check the minimum and maximum monthly contributions, the total amount you can save, whether it pays a variable or fixed interest, and when you can access your money.
The headline interest rates often look good, however the average rate over the year will be much lower as you can only save a maximum amount each month.
These are suitable for someone who can only put money in monthly, but not as attractive for a saver with a lump sum.
Cash Isas
A cash Isa is a tax wrapper which shelters your savings from tax.
It means that any interest earned on the savings within the Isa are received completely tax-free.
So for a basic-rate tax payer you save 20% and higher-rate tax payers can save 40%, or even 50%.
When comparing interest rates on cash Isas versus savings accounts outside, it is important you take into consideration the tax saving, as this can make a big difference.
Cash Isa accounts may be immediate access, notice accounts or fixed rate bonds, but if you take money out of an Isa it is important to remember you cannot subsequently put it back in.
The maximum annual allowance for each financial year is £5,640 in a cash Isa (2012-13).
Children's savings accounts & junior Isas
Banks offer a similar range of accounts for children as they do for adults.
Some, however, have long notice periods so money could be tied up until the child is 18.
Junior Isas are a recent introduction and have replaced child trust funds.
They work in exactly the same way as adult Isas, providing tax-free savings with the added benefit that the child cannot access the money until they turn 18.
Currently you can save £3,600 into a Junior Isa and £3,720 in the new tax year from 6 April 2013.
You can only have one cash Junior Isa so you need to be careful on selecting a provider
Top tips
Here are three tips to make the most of your savings.
Save tax and your money works harder - the best way to do this is with a cash Isa.
Review the interest rate on your savings regularly and do not be afraid to swap accounts to get a better deal
Keep a record of when your fixed-term accounts mature and make sure you move your savings into a new policy or account when they do.
The opinions expressed are those of the author and are not held by the BBC unless specifically stated. The material is for general information only and does not constitute investment, tax, legal or other form of advice. You should not rely on this information to make (or refrain from making) any decisions. Links to external sites are for information only and do not constitute endorsement. Always obtain independent professional advice for your own particular situation.