Marks and Spencer's premature release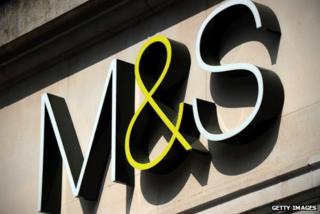 Marks and Spencer did something unusual this evening at ten to eight, which is put out its trading statement almost 12 hours earlier than scheduled.
The reason is there had been a leak to Sky News of a couple of the figures, which showed that - as expected - sales of clothes and general merchandise have been poor in the last three months of the year, which includes the important Christmas period.
M&S's chief executive Marc Bolland told me he was advised by the company's lawyers, public relations advisers and brokers that he had to put out the rest of the three-month figures, because otherwise he would have been unable to respond to overnight media enquiries .
But markets are not open tonight and it is unusual for a business to react to a leak in this way. In 30 years of keeping an eye on the stock market, I don't recall anything quite like it.
Some may argue the incident shows M&S senior directors no longer have the confidence to do their own thing and face down the outside world in the way that was characteristic of the company for many decades.
As for the numbers themselves, the poor clothing sales had been widely anticipated - and new managers of that part of M&S were brought in towards the end of the year.
By contrast M&S Christmas food sales were pretty good, and the profitability of sales in general - or profit margins - improved.
So these numbers are unlikely to shock investors, they don't represent a profit warning, even if the early release of the figures is a bit of a surprise.
Update 09.15, 10 January 2013
It is a tale of two retailing giants, giant ships passing in the night.
Tesco may be sailing into calmer waters, with signs that its expensive rehabilitation of UK stores may be paying off: it has reported a 1.8% increase in like-for-like or underlying sales, its best performance for three years.
And its shares are up 2.8%.
So critics of its chief executive, Philip Clarke, will keep quiet, for now at least - though they will want to see a sustained recovery before becoming convinced he should be at the helm for the duration.
Clarke clearly feels more relaxed about what is going on in the core British operation, given that he has handed over the national levers to a new UK MD.
As for M&S, investors seem unimpressed both by its lousy UK clothing and general merchandise performance, and by the spectacle of management mayhem in the form of the premature release last night of its trading figures.
Last time I looked, M&S's shares were down more than 4.5%.
Those investors querying whether Marc Bolland is the right CEO for these challenging times will not be reassured.