Viewpoint: Looking for innovation further afield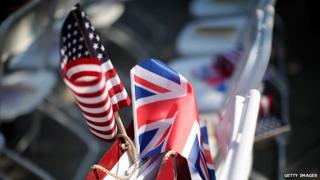 2013 is set to be another tough year for economic growth, and the tech sector is no exception.
Facebook and Groupon's disappointing IPOs, whispers about Apple potentially losing its touch and talk of a "Series A investment crunch" all herald a year where growth in traditional tech markets like the US may be muted.
Contrast this with the falling cost of technology innovation and build, leapfrog improvements in broadband and wireless infrastructure in emerging markets and the global growth of technology talent.
Together these are leading some industry insiders to herald 2013 as a transformative year for tech industry decentralisation.
Emerging clusters
For UK tech companies eyeing global success, the US remains an important market.
In US tech clusters outside Silicon Valley, there is rapid emergence of what commentators like Steve Rosenbaum call "hyphen-tech" - eg "technology plus advertising", "technology plus finance" and "technology plus fashion".
With its leading creators and a strong track record in each of these verticals, the UK is well positioned to take advantage.
Michael Arrington, the influential US technology journalist and investor, recently announced with dramatic flourish that he was bored.
"I just don't see the tonnes of crazy new ideas that I did a few years ago - things that are genuinely new and interesting," he said.
Can the UK, known for its creativity across music, publishing and fashion as well as world-leading expertise in finance, advertising and bioscience respond to fill the gap?
Investors like UK based Index Ventures certainly seem to think so - they have recently opened a Silicon Valley office.
However, the path to the US isn't easy. One US based British founder says: "There is just zero interest in the Valley about what is happening in London. If a UK outfit wants to work closely with the US then they are going to have to do all of the work."
For UK tech companies now, the US is a priority market, but with US collaborators who will likely see themselves as the dominant partners at least at the start of negotiations. But for how long?
The decentralisation of the tech market will have broad-reaching effects.
Mike Geer, serial entrepreneur and founder of CauseCart, says: "Those that continue to have a London versus New York versus Berlin versus Silicon Valley outlook will quickly start to look out of touch."
There are important new clusters of innovation, emerging giants and rising stars in geographies as diverse as Germany, Sub-Saharan Africa and Korea.
As start-up costs for tech companies come down, entrepreneurial tech clusters such as those in Berlin and Nairobi see growing numbers of developers, investment and perhaps most importantly, belief from the international communities whose collaboration will help ensure their future success.
So for those seeking transformative growth, thinking purely in terms of UK and US collaboration just isn't going to cut it.
Looking further afield
But for now, the US is still perhaps the most attractive partner and vice-versa.
For a US company, the UK - with the same language, similar culture and strong geographic and historic links with Europe and countries further afield like India and Africa - proves an excellent launch pad for international expansion.
A maturing and rapidly growing beachhead of US tech corporates (Google, Facebook, Twitter, Amazon, Cisco) and start-ups (Foursquare, Yammer, Boxee) are already on the ground in the UK, with hot companies, such as Buzz Feed, recently announcing their intention to follow.
Investors such as Accel Partners, a key investor in Facebook, have had London offices for some time and others like Union Square Ventures, an investor in Twitter, are spending increasing time in the UK.
Earlier in the funding chain, US-based Kickstarter, the world's largest crowd-funding platform for creative projects, has just launched in London.
The presence of these companies and investors will encourage more US companies to follow, as will well-known UK-based companies like Skype, Last.fm, Spotify and Tweetdeck.
There are also rising stars such as MOO, Moshi Monsters, Huddle and one of the newest US arrivals Hailo, the new taxi app designed by London cabbies.
Combined with positive awareness, the UK tech ecosystem and a committed government introducing "a number of policies to make the UK the first choice for entrepreneurs and investors", the likelihood is that 2013 will be one of the biggest years to date for US companies collaborating or engaging in the UK market.
However, the influences of emerging challenger tech markets cannot be underestimated, so it will be exciting to see how these enrich future innovation and embrace collaboration.
Entrepreneur and angel investor Judith Clegg is the founder and chief executive of London and New York based innovation and strategy consultancy Takeout.