Self-assessment deadline looms again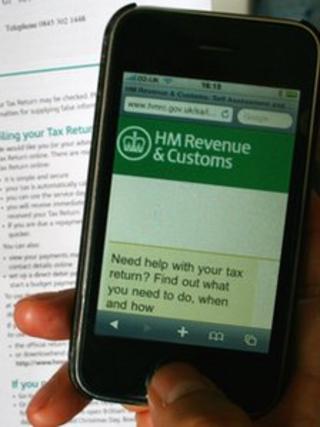 Anyone who still has to file a self-assessment tax return must do so electronically by 31 January 2013.
Being even one day late will incur a £100 late filing penalty.
If you already file online then you need only follow the same procedure as for last year. This will cover most people under self-assessment.
If, however, you are new to online filing, then you need to obtain an activation code from HMRC. I will come on to this in more detail later.
While self-assessment is all about getting our tax returns completed accurately and filed on time, it is also about paying the tax.
Added to this, we do all this work free for the government, but if we make a mistake, or are late filing the return or paying the tax, then we may have to pay a penalty.
It is important that we understand the penalty regime as it has been engineered under a new structure, which came in at the end of 2011.
Online filing
You will require an activation code if you have not been filing online before.
To acquire this code imposes another deadline.
HMRC has actually spelt out this year how much time they need in order to deal with your request for an activation code, and to dispatch it to you by physical post.
Firstly you will need to sign in to the HMRC website and request the code by 21 January.
This, HMRC says, will then allow sufficient time to process and dispatch your code to you so you can file online by 31 January.
In order to sign in to the HMRC site, you will need to have your Unique Taxpayer Reference (UTR), which you will have received in previous correspondence.
When you complete the registration process, you will also need to write down the separate user ID that the HMRC site will generate for you.
You have to write this down and keep it safe, as it is not subsequently dispatched to you.
If all this sounds difficult and convoluted, it actually isn't, and most people sail through the process very easily. So do not panic.
Ready to file
You are now in a position to submit your return.
If you are an existing online filer, then you need to make sure that you still have your user ID and activation code to hand in order to file.
It is important to ensure you have this information well ahead of the 31 January deadline, as HMRC have said they will need at least seven days to reissue this information.
So as soon as you have read this article, go and check that you have this information.
If not, HMRC is running a pilot this year where you can request the information online.
They will then email the information to you if, in the past, you had provided them with an e-mail address.
This pilot will probably work better for most people than the potentially frustrating process of trying to make telephone contact with HMRC.
The tax return
Many people who complete their own tax returns often find that they do not have all the necessary data.
For many, it is such things as a missing account interest details or missing details about dividends.
You may also find it useful to check your income sources have not changed since last year - for instance, that you are now in receipt of trust income.
If you have a new income source, such as trust income, then you may find that you will have to buy your own self-assessment software, as the HMRC free software cannot handle these more complex items of income.
Otherwise, the usual items will be required in order to provide you with the information in order to complete your tax return:
your P60 form - you must enter the precise figure for your income and not just a rounded approximation or "ball-park" figure
all bank and building society interest details
specific details of self-employment income, together with receipts and invoices for items you consider deductible from this income
details of any freelance income additional to your employment income
Paying the tax
The process of filing online will generate a calculation by the HMRC computer system of how much money you owe, if any, for 2011-12.
You will need to pay this by 31 January as that date is a payment deadline as well as a filing deadline.
If the tax due is below £3,000, then HMRC will take payment for the tax owed, month by month, from your income during the next tax year 2013-14 by adjusting your PAYE coding.
But this will only happen where you submitted your tax return before the end of December. Now that we are past that date you will have to cough up more or less immediately.
If you have been within self-assessment for a number of years, and usually owe tax of more than £3,000, then you are likely to be within the existing payments regime.
This means that you will make a payment on account within the tax year on 31 January.
So for the tax year 2011-12 - the tax year ending 5 April 2012 - a payment on account was required on 31 January 2012.
A second payment on account was then required on 31 July 2012, and the final amount is payable on 31 January 2013, together with the payment on account for the tax year 2012-13.
It is worth noting that there are many ways to pay tax these days.
It is not purely a matter of sending in a cheque.
You can pay by direct debit, you can set up a budget account to accumulate the amount over the year, or you can pay by credit card.
Paying by credit card incurs a 1.4% fee, and American Express and Diners Club are not accepted.
The penalties
I mentioned earlier that the new penalties, introduced since late 2011 for paper returns and 1 February 2012 for internet filing, are different and far more expensive than before.
If you miss the deadline, a late tax return penalty of £100 will be issued by an automated process at HMRC.
If you still have not filed three months after the deadline, you will also start clocking up automatic £10 per day penalties - up to a maximum of £900.
If you still have not filed six months after the deadline, in addition to the penalties above, you will have to pay a further penalty of £300 or 5% of the tax liability, whichever is higher.
If you still have not filed a year after the deadline, in addition to the penalties above, you will have to pay a further £300 or up to 100% of the tax due as a penalty.
Previously under the self-assessment rules you could avoid the penalty charge for a late tax return if all the tax payable had been settled.
Under the new regime that makes no difference and the penalties remain payable. As you can see, the new regime is quite expensive if you are a late filer.
Late payments
The penalty for the late payment of the tax is different and will apply from 28 February. The penalty is 5% of the tax unpaid.
However interest will be payable on non-payments or under-payments of tax from 1 February and will also be payable on the penalty itself.
There will be another 5% penalty for the outstanding tax six months after the filing deadline. This will be followed by another 5% penalty for payments that are 12 months late.
As with the tax return these amounts mount up and each penalty is subject to interest.
Where you need help
You definitely cannot just ignore the tax return filing deadline or the tax payments deadline, so you must contact HMRC and ask for assistance if you need it.
We are all the unpaid tax administrators of the government and, as such, there is not an automated information exchange that can trigger assistance to you without you requesting it.
The toughest part of self-assessment is actually paying the tax.
In recent discussions with HMRC it has said it will not penalise, or set a higher bar for, any taxpayer who has previously required a time-to-pay arrangement.
Therefore if you consider you will not be able to pay HMRC the tax you owe, you should get in touch now.
The opinions expressed are those of the author and are not held by the BBC unless specifically stated. The material is for general information only and does not constitute investment, tax, legal or other form of advice. You should not rely on this information to make (or refrain from making) any decisions. Links to external sites are for information only and do not constitute endorsement. Always obtain independent professional advice for your own particular situation.