Delia Smith and Waitrose part company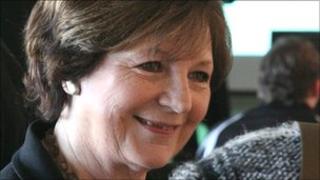 Delia Smith will no longer be one of the faces of food at Waitrose, after a three-year association with the supermarket chain ends in March.
She was signed up in March 2010 and has featured in Waitrose TV adverts for seasonal produce and recipes.
Fellow chef Heston Blumenthal, who appeared with Smith in the most recent Christmas advert, is being retained.
Waitrose said it had been "a fantastic experience working together" with Smith and was appreciative of her work.
A statement from Waitrose said: "Delia has other major projects and commitments coming up in 2013 and, so by mutual agreement, her contract will finish in February 2013."
It added: "Heston will continue to work with Waitrose and his contract has been renewed from February 2013.
"Alongside featuring in our advertising, Heston's successful range will continue to excite our customers and push the boundaries of supermarket innovation."