China services sector sees growth pick up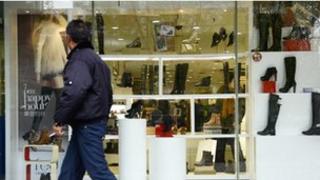 The service sector in China has expanded at its fastest pace for four months, adding to evidence that an economic rebound might be sustained.
The non-manufacturing purchasing managers' index (PMI) rose to 56.1 in December from 55.6 in November. A reading above 50 indicates expansion.
The data also showed that the construction sector had seen strong growth in new orders.
However, some analysts said the rebound was subdued.
"Absolute levels of both December manufacturing and non-manufacturing PMIs remain relatively low by historical standards and consistent with only modest rebound in economic activity," said Dariusz Kowalczyk from Credit Agricole.
The non-manufacturing PMI is a measure of the service sectors including retail, but also includes property and construction.
Earlier this week, manufacturing activity indexes for China also showed signs of improvement.
However, exports continue to show weakness as the global economic picture remains bleak.