Commission sales are abolished on financial policies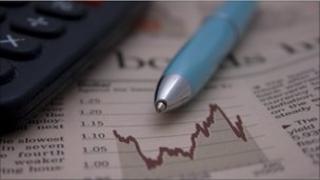 Financial advisers and sales staff can no longer be paid commissions by the firms whose policies they are selling.
New rules, aimed at eradicating the long-standing practice, are being imposed by the Financial Services Authority (FSA) from now.
The aim is to stop policies - such as private pensions and investments - being mis-sold by sales staff, motivated by commission payments.
Instead, customers must be quoted up-front fees, and be told about charges.
Sales staff or financial advisers will also have to state if they are really independent, or restricted to just selling the policies of particular financial groups.
The reforms form part of a series of changes in the financial services industry called the Retail Distribution Review, and which were first proposed by the FSA back in early 2010.
Linda Woodall at the FSA said: "The changes will improve customer confidence - we want people to feel that they are getting a service from their financial adviser that is relevant to their circumstances and in their best interests.
"These changes are about making the cost of advice clearer, where else would you buy something without knowing in advance how much it costs?
"Customers will now know how much advice is costing them, the service that they are receiving and be reassured that their adviser is qualified."
Mis-selling scandals
The changes should ensure that independent financial advisers no longer receive payment for their advice by taking a regular cut of their clients funds via commission payments, something the clients may not be aware of at all.
The new policy will apply to the sale of investments such as pensions, annuities and unit trusts, but not to some mortgages and insurance policies.
Alan Higham, an expert on annuities - a pension income for life - believes that there is also a loophole with sales of annuities.
He said that "limited pension advice" - which provides guidance, quotes and explains terms and accounts for about a third of annuity sales - is not covered by the new rules.
This is because the client has made the decision without recommended pension advice from an adviser. If anything is wrong with the choice, then it is the client's responsibility, rather than the adviser's.
Commission-driven sales are thought to have been at the heart of the huge mis-selling scandals of the past few decades, affecting the sale of endowment policies, personal pensions and most recently payment protection insurance (PPI).
Even apart from those scandals, the FSA estimated in 2010 that mis-selling in general was costing UK financial consumers about half a billion pounds a year.
A recent survey for the FSA found that 17% of adults currently take advice from a professional financial adviser and another 32% would consider doing so.
But a third of the respondents thought, wrongly, that the advice was free and that they did not have to pay a charge.
'Danger'
Financial advisers have said that some operators in their industry have given it a bad name. However, some argue that the change in the rules could create issues for those who may not actively seek financial products, such as a pension.
"The danger here is that quality financial advice becomes something only for the wealthy, when in reality, most people need it to some degree - as poor rates of saving across the population only go to show," said Keith Tadhunter, an independent financial adviser at Future Financial in Bath.
But Martin Wheatley, the chief executive designate of the Financial Conduct Authority, said that - although there was a savings gap in the UK - people had not trusted financial services.
"This is part of getting trust back into finance," he said.
He expected the industry to change, with many more options explained through websites for people looking to save or invest in the long-term.
The new policies will also stop, from the end of 2013, the practice of businesses such as fund supermarkets or online discount stockbrokers accepting payments from some of the investment funds whose policies they are selling.
This is also thought to lead to biased sales, which may not be in the best interests of private investors.
Part of these payments has sometimes found its way back to the personal investor in the form of a cash rebate, but they are also used to cross-subsidise the provision of other services, such as stock and shares Isas.