LSE agrees LCH Clearnet deal at lower price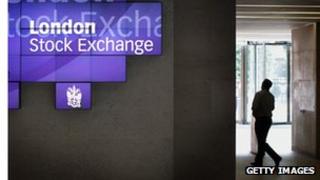 The London Stock Exchange is to buy a 60% stake in LCH Clearnet, the European clearing house, but for a lower price.
The LSE will pay 366m euros ($482m; £300m), about 100m euros below the original offer price.
The lower price reflected new European rules requiring clearing houses to hold more capital, the companies said.
Clearing houses enable the trading of shares between two parties, charging a fee to guarantee the sales should one side default.
By requiring clearing houses to hold more money in reserve, the authorities hope to protect such firms against a major customer hitting a financial crisis.
"Today's announcement is a success for LSE shareholders," said Peter Lenardos, analyst at RBC Capital Markets.
"We believe that shareholder approvals will be sought in January and we still expect the transaction to complete in the first quarter of 2013."
The deal was originally due to be completed by the end of this year. The UK's Office of Fair Trading approved the acquisition earlier this month.
By taking over LCH, the LSE should be better able to compete with rivals such as NYSE Euronext and Deutsche Börse, which own clearing houses.
Demand for clearing transactions are expected to increase over the next few years as regulators force banks and other parties to channel trades through regulated clearing houses to ensure their risk positions can be better monitored.