UBS faces Hong Kong investigation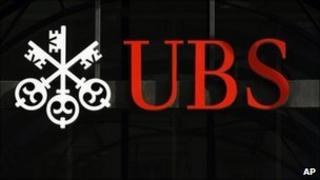 Hong Kong has launched an investigation into "possible misconduct" by UBS in submissions for Hong Kong's inter-bank lending rate.
It comes a day after UBS agreed to pay $1.5bn (£940m) to US, UK and Swiss regulators for trying to rig Libor.
Libor tracks the average rate at which major banks based in London lend money to each other.
Regulators worldwide are investigating a number of banks for attempting to manipulate Libor.
The Hong Kong Monetary Authority (HKMA) said it had received information from "overseas regulatory authorities about possible misconduct by UBS involving submissions for the Hong Kong Interbank Offered Rate (Hibor) and other reference rates in this region".
The regulator said that it had launched an investigation to see if any of UBS's actions had a "material impact" on the Hibor fixing results.
UBS has already admitted to manipulating Euribor and Tibor - the equivalent interest rates set by lenders in the eurozone and in Tokyo.
Bigger probe?
UBS was the second bank to be been fined over Libor after Barclays was ordered to pay $450m to UK and US authorities earlier this year.
The Swiss bank has admitted its traders colluded with counterparts at other banks in their attempts to rig Libor.
The UK's Financial Services Authority (FSA) has alleged that the bank's Tokyo office went as far as making corrupt payments to brokerages.
The FSA said the practise of rigging Libor submissions at UBS was widespread and involved at least 45 people.
Other banks are also being investigated.
Meanwhile, UBS said it was working "closely with various regulatory authorities to resolve issues relating to the setting of certain global benchmark interest rates".
"As we are currently in active discussions with these authorities, we cannot comment further," a Hong Kong-based spokesman for the bank said in a statement.