New Bank governor Mark Carney to be paid £250,000 housing costs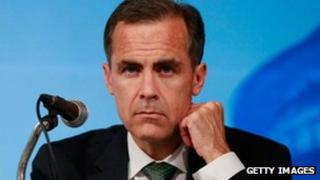 Mark Carney, the next head of the Bank of England, will be paid £250,000 in housing costs in addition to his salary and pension costs.
He will receive the money on top of his annual £480,000 salary and a yearly pension allowance of £144,000.
The housing allowance will be taxed at the new top rate of tax of 45%, which will be in place by the time he takes up his post next July,
Mr Carney is currently the head of the Bank of Canada.
A housing allowance was agreed as part of the package to tempt Mr Carney, who lives with his wife and four children, from his current post in Canada, but has only just been signed off by the non-executive directors of the Bank of England.
The allowance is designed to help him maintain a similar lifestyle to his current one in Ottawa, where he has a spacious family house near the Bank of Canada's headquarters.
Mr Carney's salary itself is well above the £305,000 paid to the current governor of the Bank of England, Sir Mervyn King.
The Bank says this reflects in part the increased role the next governor will be faced with, as the Bank is taking over most of the UK's bank regulation from the Financial Services Authority next year.
The Chancellor, George Osborne, spent months trying to court Mr Carney to take the post as Bank chief.
Mr Carney had gone on record as saying he was not interested in the post, but was persuaded to change his mind by Mr Osborne.
Part of the deal included allowing Mr Carney to serve just five years as Bank governor, rather than the eight-year term normally served in that position.