AIG sells remaining stake in AIA for $6.5bn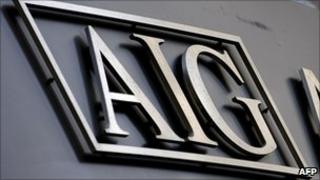 The US insurance giant American International Group (AIG), has sold all of its remaining stake in Asian insurer AIA ending a decades long association.
The firm sold its remaining 13.7% stake at 30.50 Hong Kong dollars per share, raising HK$50bn ($6.5bn; £4bn).
AIG sold most of its stake in AIA after it was rescued by the US government post the 2008 financial crisis.
It has sold various other assets as well in an attempt to raise cash to repay the government.
The US government spent a total of $182bn rescuing AIG.
AIG provides insurance protection to individuals, small firms, municipalities, personal pension plans and major US listed companies.
It got into difficulties during the financial crisis as it also insured financial institutions against complex deals going wrong through derivative contracts such as credit default swaps.
Credit default swaps are an insurance against companies not paying their debts.