AIA shares suspended over AIG stake sale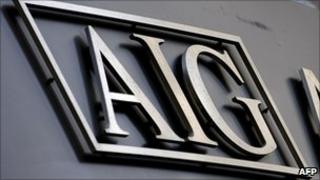 Shares in Asian insurer AIA have been suspended with US insurance giant AIG set to sell all or most of its remaining stake in the Asian firm.
AIG was forced to sell most of AIA after it was rescued by the US government in 2008.
It is now selling a "significant proportion" of its remaining 13.69% stake, according to AIA.
AIA shares closed on Friday at 31.65 Hong Kong dollars, valuing AIG's stake in the firm at about $6.8bn (£4.2bn).
However, AIG is reported to be planning to offer shares at about a 6% discount to Friday's closing price.
"If the placing proceeds, AIG expects the pricing of the placing to occur on 17 or 18 December 2012," AIA said in a statement.
AIA, which is the third largest insurer in Asia, had a $20.5bn initial public offering in 2010, and shares in the firm have risen by about 61% since then.
Two other blocks of AIA shares held by AIG have been sold the flotation, raising about another $8bn.
AIG provides insurance protection to individuals, small firms, municipalities, personal pension plans and major US listed companies.
It got into difficulties in the financial crisis because it also insured financial institutions against complex deals going wrong through derivative contracts such as credit default swaps.
Credit default swaps are an insurance against companies not paying their debts.
The US government spent a total of $182bn rescuing AIG.