Many mortgage borrowers overpaying, lenders say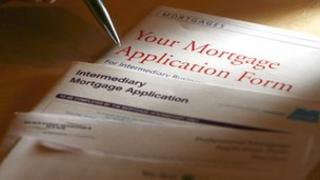 A substantial minority of recent mortgage borrowers have taken advantage of low interest rates to pay off their loans more quickly, lenders say.
Research by the Council of Mortgage Lenders (CML) shows that one third of the nearly seven million new borrowers since 2005 have deliberately overpaid.
The CML says the extra payments have amounted to £31bn.
This in turn has made a significant improvement to the financial position of these households.
"The slashing of interest rates to their current historic low point has helped many borrowers make additional capital repayments," the CML said.
"In doing so, they have built up a bigger equity stake in their property - and reduced the impact on their finances of any subsequent rate increases.
"They will also have increased the likelihood of being mortgage-free sooner than anticipated, all of which increases their options should their financial circumstances deteriorate," the CML added.
The Bank of England cut its base rate to 0.5% in March 2009 and has kept it there ever since as part of its continuing attempts to stave off recession.
The knock-on effect has been to reduce interest payments on interest-only mortgages, and on traditional capital-and-interest mortgages.
'Sizeable number'
The CML looked at a sample of the 6,941,000 new mortgages arranged between 2005 and 2011.
It ignored those who had redeemed their mortgages by paying them off entirely.
It also ignored borrowers who had overpaid by 5% or less of their scheduled capital repayments, to avoid any potential exaggeration of its figures.
However, it still found that 2,308,000, or 34%, had seen some of the original loans partly paid off, either by regular overpayments or occasional lump sums.
The average overpayment per mortgage amounted to £13,400 although there was a wide range in the value of the payments.
"Half of all overpaying on their mortgage have done so by £5,000 or less," the CML said.
"But there is also a sizeable number making significantly larger overpayments, with 10% overpaying by more than £20,000."
Previously the Bank of England has said there was little evidence of net mortgage overpayments across all mortgage holders, who currently number just over 11 million.
The CML said its research did not necessarily contradict that of the Bank.
It pointed out that it had just focused on home loans taken out in the past seven years, and where there had been some repayment of capital.