Barnsley building society members get Iceland windfall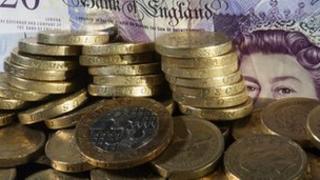 About 28,000 members of the former Barnsley building society are being paid windfalls totalling £8.8m.
The money has been recovered by the administrators of two Icelandic banks in which the Barnsley had invested, and lost, £10m.
The banks, Kaupthing Singer & Friedlander and Heritable Bank, went bust during the 2008 financial crisis.
The society's loss led to the Barnsley being taken over by the Yorkshire building society in the same year.
The payouts, ranging from £25 to £5,000 for savers, and a flat rate £250 for borrowers, will be distributed by 21 December 2012.
"The Yorkshire is confident that £8.8m is the largest possible amount it could reasonably expect to be recovered from the investments," it said.
"Eligible savers will receive payments equivalent to 3.31% of the total savings balance held with the Barnsley Building Society on October 21, 2008."
The people who will receive the money are those who either held a mortgage with at least £100 outstanding at that time, or had at least £100 in their savings accounts.
Both groups must have kept their membership of the society continuously until 21 October 2012, with the now enlarged Yorkshire building society.
Since the takeover four years ago, the Barnsley brand name has been retained by the Yorkshire, and it still has eight branches using the Barnsley name.