Bank rules eased for bankrupts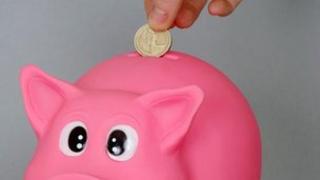 Reforms to make it easier for banks to offer basic accounts to undischarged bankrupts are set be introduced.
Only Barclays still offers accounts, after the Co-op stopped supplying them to bankrupts in September.
But a legal change will reassure banks that they are unlikely to be sued, if a bankrupt uses an account to spend money on which creditors might have a claim.
Consumer Minister Jo Swinson said that without an account bankrupts would struggle to restore their finances.
But she added that providing the accounts would not be compulsory, and would still be a commercial decision for each bank.
"Having access to a bank account means being able to make vital transactions quickly and safely, avoiding the risk of carrying around large sums of money," she said.
"Most of us take these everyday tasks for granted, but for bankrupts attempting to make a fresh start, they can be a whole lot more stressful.
"Insolvency law can also cause difficulties for the banks, so that's why we're amending it to help them offer more accounts to bankrupts," she explained.
'Urgent' need
A consultation on changing the law took place a year ago but the issue was give added urgency by the Co-op's decision in September to stop offering basic accounts - which typically do not allow overdrafts - to bankrupts.
It complained that the failure of most other banks to provide them meant it had taken on far more bankrupts as customers than was reasonable.
The current insolvency laws will be changed when Parliamentary time allows.
Citizens Advice welcomed the impending change, which it said was a "matter of urgency".
"[It] will mean there is no reason for banks not to provide accounts to these customers," said the charity's chief executive Gillian Guy.
"It is vital undischarged bankrupts can get a bank account in order to get their finances back on track. Without one, it's difficult for them to receive wages or pay bills by direct debit," she added.
During its earlier consultation, the government found that:
only 27% people were able to keep their bank account when becoming bankrupt
55% of bankrupts struggled before finding a new account
but 18% were not able to get one at all.
The knock-on effect was that bankrupts felt stigmatised, paid their bills late, and might be forced to use someone else's bank account instead.
It made it harder for them to obtain state benefits, be paid, or find a new job.
The government's move was welcomed by the Co-op bank, which suggested it would start offering accounts to bankrupts again, if other banks did so.
"We withdrew from offering access to un-discharged bankrupts earlier this year with a heavy heart and believe that it is imperative that these changes encourage immediate action from other account providers on this issue," said Robin Taylor, the Co-op's head of banking.
"We will be monitoring the market closely to see what impact these changes have and would urge banks to voluntarily amend their policy whilst legislation is changed."