E.On to increase energy prices by 8.7%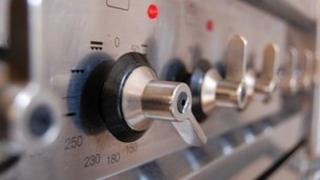 Energy firm E.On will raise prices for dual fuel customers by 8.7% on 18 January, the company has said.
All of the major energy providers have now announced price rises this winter for UK domestic customers.
However, price changes might differ depending on where residents live in the country.
E.On had pledged that it would not change prices before the end of 2012, which prevented any announcement before the start of December.
Those who have just electricity supplied by E.On will see a price rise of 7.7%, but gas-only customers will see prices go up by an average of 9.4%.
"We have held back from increasing our prices for as long as we possibly could and at the same time have worked hard to reduce our own costs as a business so that our customers can get the best price possible," said Tony Cocker, E.On chief executive.
E.On dual fuel customers will see their bill rise by just over £100 a year on average as a result of the imminent price rise.
The announcement follows price rises of between 6% and 10.8% introduced by the "big six" energy companies over the last few months.
Consumer groups and commentators have reacted with disappointment, but little surprise, that E.On has joined the list.
"This set of industry wide price rises could not have come at a worse time, with the UK economy still faltering and a very cold winter forecast," said Mark Todd, of price comparison website Energyhelpline.com.
"Households will have to contend with the double whammy of bigger bills and lower temperatures, pushing heating bills higher and putting further pressure on austerity-hit households."
Cost pressures
E.On blamed rising wholesale prices that it paid, the cost of transporting energy to homes, and the increasing cost of government social schemes for the price rise.
It also suggested that the cost of creating more renewable sources of energy was a key factor in the costs it faced.
"I understand the reasons behind these increases as Britain seeks to reduce energy waste, and invest in both new lower carbon electricity sources and in new or improved gas and electricity networks," said Mr Cocker.
"However, at a time when family finances are being squeezed hard and energy bills become a bigger part of the weekly spending, it is vital that everyone who takes a share of energy bills explains what that money is for and justifies those rising costs to customers."
He added that he believed the company's profit margins were "fair". He said that the margin it made on the residential business was less than 2% last year, and this year's level would be declared when its annual results were published.
E.On customers were hit by an 18% gas price rise and an 11% electricity price rise in late 2011, although there was also a price cut for the latter of 6% early in 2012.
Customers would be sent a letter, Mr Cocker said, explaining the reasons for the latest price increases.
Audrey Gallacher, of watchdog Consumer Focus, said: "Most industries will pass on rises in costs, but given the low levels of confidence consumers need to be reassured that retail bills, wholesale costs and company profits are in balance.
"It is a complex picture, but billpayers need to know that wholesale prices and other costs have increased enough to justify these rises. As it stands, the pressures on price are just too opaque and contested to provide confidence."