Vintage-style satchels take on a glowing new role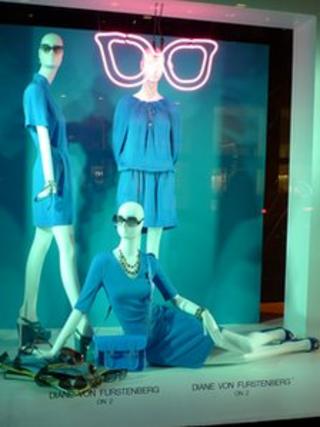 Her daughter was being bullied at school and because she could not afford the fees to move her to a private one, Julie Deane believed the only way she would be able to do so was to start her own business.
Sitting at the kitchen of her home in a tiny village of Fen Ditton in East Anglia's Fens district, she toyed with several ideas before settling on vintage-style school satchels.
"I had a satchel when I was a child and I got really sick of school bags that started looking messy or they had something on them which went out of fashion so children didn't want them any more," she explains.
"I wanted something that would last and keep looking good and thought I could get it under way by using the 'Harry Potter would have had one of these' line," she says.
She was convinced there would be a market, but not everyone shared her vision.
"I started searching for leather manufacturers, handbag manufacturers, trying to find someone who could make these satchels for me," she says.
"But it was one of these bizarre experiences where you are convinced that the person you are talking to knows exactly what you are talking about and they are just being completely sort of obscure.
"So I am drawing these things and saying, 'It's a satchel', and they are coming out with all these fancy things with pockets and zips," she says.
She eventually found a man who made six satchels for her, although he did not really believe in the product.
"He said to his wife and his wife likes reminding me about this, 'This lady visited me today and she is so enthusiastic about this thing. She wants to sell satchels and I have told her nobody wants them but she is not going to say no, so I am going to make her a few and then she will realise'."
Building the brand
Although it took Mrs Deane a month to sell the initial six satchels, that did not weaken her resolve.
"I'd read my Guerrilla Marketing book, I had my posters, I put up my little signs up at doctors' offices and we listed at every free business listing on the internet," she says.
She then sent photos to fashion and lifestyle magazines and said: "This is why I am doing it and this is what I have got and aren't they brilliant and please will you give us a mention? And they did, they started giving us a really good mention."
By her own admission, the first year was steady but after 18 months, in November 2009, her kitchen was full of boxes because she was sure it was going to be her "big Christmas".
She turned her thoughts to putting up a shed in her garden but after a call from Urban Outfitters in the US, who asked if she had a showroom in London, she realised they needed more space.
That corresponded with the launch of her make-it-yourself e-commerce website, which she set up so there was a ping on her mobile every time there was a sale.
"I remember really vividly going around looking at garden sheds and my phone is going ping, ping, and usually at that stage we were getting five or six sales on a Saturday, but this was going mad," she says.
"I was convinced it was just one customer who had put in some crazy combination which had sent it into a tailspin. So I carried on looking at the sheds and got a few leaflets, and when I got home and had a look at my computer screen I couldn't believe it, it was completely full of orders."
Bright future
To keep up with demand Mrs Deane had to find other sources to manufacture her satchels, and she even bought all the leather and paid for the tooling for one company to start making them for her.
However, three months later they launched a rival brand.
"Instinctively I couldn't work with them any more," she says, "It is very difficult when you have sat down with someone and looked them in the eyes and not seen it coming. It was a sense of betrayal, a real shock, but then I became really angry."
She went into the factory to thank the cutters and machinists for their craftsmanship and explained why she could no longer have her satchels made there.
The workers, in turn, told her to let them know if she was ever going to start her own factory - which is exactly what she did two days later, and most of the people followed her from the old company to work for her.
"Having our own factory means we can grow at our own pace without having another company place an order in front of us," she says.
She eventually received an undisclosed sum after claiming breach of contract and infringement of copyright, which has gone towards opening a shop in London's Covent Garden.
Along with sales to more than 120 countries, Julie Deane's future looks as glowing as some of her fluorescent satchels which proved so popular at this year's New York fashion shows.