Viewpoint: The UK should aim for technology leadership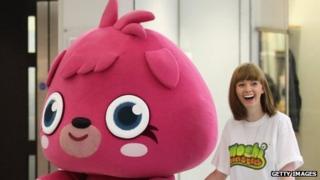 Whatever you choose to call it - Tech City or Silicon Roundabout - over the past two years there has been plenty of noise surrounding the hive of activity in East London.
The number of UK seed and start-up companies that have benefited from venture capital investment has grown steadily over the last few years, despite the financial crisis. Today, almost 5,000 digital and technology companies are estimated to be operating in East London, almost half of all the UK start-ups.
The area has been hailed by the UK government as the new centre for technology innovation.
Apart from the government's PR campaign around Tech City that does well in creating lots of buzz and chatter, real measures have been put in place to foster the long-term growth of technology companies in the UK.
These include cash repayable research and development (R&D) tax credits for all large companies; a Creative Sector Relief giving tax breaks to businesses in the games, TV and animation industries; and a new Patent Box regime, which means all companies will benefit from a 10% tax rate on profits that are generated from the patents they own.
What can be done?
But is it really enough?
KPMG's latest global Technology Innovation Survey found that there is a massive global race under way to set up the next Silicon Valley and most technology executives believe that countries such as China, India or Russia will be home to the next tech innovation hotspot. According to the survey, the UK barely features on this new global tech innovation map.
Separate research into the attractiveness of tax regimes across the world revealed that countries such as Canada, India or Russia offer better incentives than the UK for companies in the digital and technology sector.
Perhaps more worrying is the trend of technology companies listing on the Nasdaq, the US stock market for hi-tech firms.
There is a perception that investors in the US understand technology companies and will pay a premium for your company. It is not easy to find real evidence around this, but perception is reality.
If you wander around Tech City in East London, even those who have no experience in the City will say that the US is the place to list.
So, what else can be done and how to change people's minds?
In order to thrive, grow and eventually list in London, potential high-growth companies need to be nurtured and supported all the way. The key to attracting new, innovative companies to the UK is to develop a start-up ecosystem that allows these companies to do exactly that.
It is vital to promote and support the companies and technologies that really set us apart from our competitors. At the moment, tech companies with sexy consumer products such as Moshi Monsters are those that get almost all the limelight.
This is terrific, but two of the UK's biggest technology companies, ARM and Imagination Technologies, deal with what many might consider boring intellectual property and semi-conductors. Their products are right at the heart of so many technology products such as smartphones and touchscreens.
The UK should try to put these companies on the map because such hardcore engineering technology companies, more geared for enterprise, is what the UK really excels in.
London as a place to list
Another area that does not get a lot of publicity at the moment are technology companies aimed at the financial sector, called Fin Tech. The UK's financial sector is one of the best in the world and there is a natural synergy between the City and those start-ups, most of them located just a stone's throw away.
The City of London Corporation and the London mayor are already supporting Fin Tech with investor events and mentoring programmes and those are the kinds of initiatives that should be further developed.
Promoting London as a place to float technology companies is also hugely important. It is vital that not just companies from the UK or the US are targeted. In addition, it is important to go after tech companies in Russia, Berlin and Paris.
Of course, the UK cannot replicate what we see in Silicon Valley and the Nasdaq overnight, but it should be promoting the London Stock Exchange and London's Alternative Investment Market (AIM).
The UK has the perfect time zone for many companies and it is a fallacy that its investors have no risk appetite. But at the moment the UK is losing its listed companies and with them the analysts. It is crucial to sort this out quickly.
It is therefore heartening to see initiatives under way to loosen some of London's listing rules to attract more tech start-ups.
Of course, there is a real balancing act needed because those rules were put in place to protect investors. Nobody wants badly run companies listing in the UK. But it would be possible to make sure that those coming forward to list are companies of substance with the right structures.
If the UK can get a reputation for being a hub of Fin Tech, listing in London could become the done thing.
London's Tech City is only at the beginning of an exciting future and a highly successful tech sector has the potential to create thousands of jobs, underpin the growth of other industries in the UK, and help corporates and start-ups interact and learn from each other.
No one would argue with the fact that the UK is a creative hub - it is reflected in our fashion, music and brilliant scientists.
It is time to take this creativity to a commercial level in order to put the UK on the global map of technology innovation hotspots.
The opinions expressed are those of the author and are not held by the BBC unless specifically stated. The material is for general information only and does not constitute investment, tax, legal or other form of advice. You should not rely on this information to make (or refrain from making) any decisions. Links to external sites are for information only and do not constitute endorsement. Always obtain independent, professional advice for your own particular situation.