US workers' productivity growing fastest in two years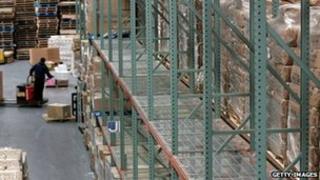 US output per worker grew by its fastest rate since 2010 in the third quarter of this year, according to official data.
The Labor Department said that productivity among non-farm workers rose by an annual rate of 2.9% in the third quarter of this year.
Productivity measures hourly output per worker.
The rise suggests companies are finding ways of getting employees to work harder, rather than hiring extra staff.
Consumer spending remains weak in the US and the output is being driven by companies building up stocks.
Labour costs fell by 1.9%, more than the 0.1% fall initially estimated.
The productivity rate was revised upwards because the US economy grew more quickly in the third quarter than first estimated, with workers' hours unchanged.
Last week, other official figures showed the US economy grew at an annualised rate of 2.7% in the third quarter of the year, significantly higher than the 2% initial estimate that the Commerce Department released just before the presidential election.